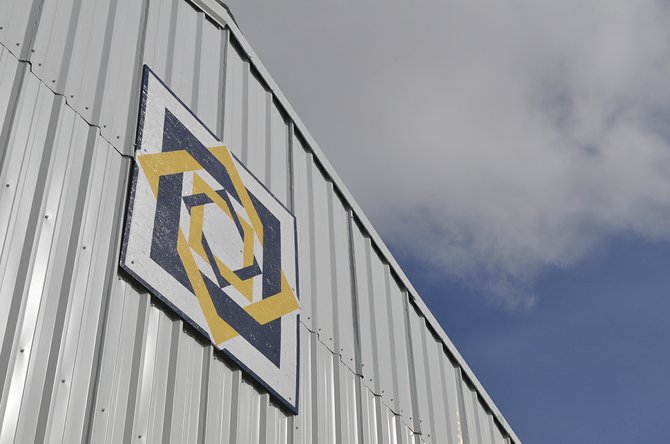 Photo by David Rauzi
The "Labyrinth" barn quilt pattern hangs on the Jungert barn.
Barn quilt hangings recently went up on the Camas Prairie: "Labyrinth" at the Chad Jungert barn at the Johnston and Tolo Lake roads intersection; "54-40 or Fight" at Bear Den RV Park on U.S. Highway 95 at Grangeville; and "Corn and Beans" at the Idaho County Fairgrounds in Cottonwood. Annelle Urbahn of Grangeville is encouraging Idaho County residents to showcase their historic barns and other structures with a hanging featuring a quilt block design.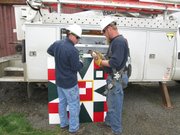 (Left) Helping hang barn quilts last week were Idaho County Light and Power Cooperative linemen