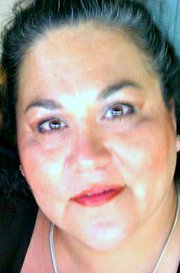 GRANGEVILLE — The community is invited to a fund-raising dinner Saturday, May 3, 6 p.m., at the Eagles Hall on North C Street.
"I'm cooking, and it will be an authentic Mexican meal," smiled Yolanda Stout.
The Eagles Auxiliary is sponsoring the event to benefit Stout's upcoming mission trip to Cambodia.
"I'll be working to help rescue children from the sex trade," Stout said. "I felt the call to do this almost four years ago and it is finally all coming together."
Stout attends the Grangeville Gospel Tabernacle and will go on the trip through Joy International out of Colorado. All donations will run through the Eagles. Stout will leave Aug. 1 for two to three weeks.
"It can be very dangerous but I know I am protected by the Armor of God," she stated.
Cost for the trip is about $4,500 which Stout must raise on her own.
"This community has been wonderful and has just poured out blessings to me," Stout emphasized.
To donate toward the trip or to the auction that will take place the night of the benefit call 451-5531 or 983-2131. Cost for the dinner is $15 per person.