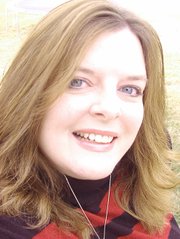 Do you have plans for Easter dinner? The Hangout in Cottonwood will host its annual free Easter dinner from 11 a.m. until 2 p.m. Easter Sunday, April 20. The menu will consist of ham, mashed potatoes and gravy, green beans, bread and a dessert.
•
The White Bird Community Library will be having an open house, book sale and bake sale May 3. This is also the day for the White Bird Antique Faire. Mark your calendars for this event, 9:30 a.m. to 3 p.m.
•
The Grangeville Chamber of Commerce will hold its spring quarterly meeting Thursday, April 24, at Oscar's. Social time starts at 5:30 p.m. and the program commencing at 6 p.m. Facts about a local option tax will be presented and discussed. RSVP so there is a head count for dinner. E-mail Jeff Kutner at jeff@grangevilleidaho.com.
•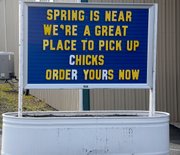 Syringa Hospital & Clinics (SHC) recently announced St. Joseph's Regional Medical Center (SJRMC) of Lewiston will be providing digital mobile mammography services for its patients. SJRMC provides state of the art digital imaging.
Screening exams will now be offered three Thursdays of each month at the Main Street parking lot of Syringa. Contact SJRMC at 799-6505.
•
Have you ever watched StoryCorps short, animated blips on PBS? After watching an episode of the British show Doc Martin I recently saw one of these shorts called "John and Joe." It's about the Vigiano brothers who both died Sept. 11, 2001. It's a wonderful little story told by their father. You can find it on-line at http://www.pbs.org/pov/johnandjoe/full.php#.U0RqyyJH5I0. I think it's really worth watching; it's about three minutes long.
I was sick a week ago so I spent some time watching Idaho Public Television (I love PBS). Another show really worth watching is the recently-aired five-part series "The Story of the Jews" with Simon Schama. Schama is the grandson of Lithuanian Jews and he tells the history in such an interesting way. I learned a lot, including a little something about the song, "Over the Rainbow." Log onto http://www.pbs.org/wnet/story-jews/ for details.
•
The Clearwater Economic Development Association recently announced new leadership for its board of directors.
Denis Duman, mayor of the City of Cottonwood, will serve as the board chair. Duman has been the member representative to CEDA from the City of Cottonwood for many years and has served as the CEDA vice chair/secretary for the past three years.
•
This week (April 13-19) is National Dispatch Week.
Here's to the Idaho County Sheriff's Office dispatchers who help keep our county safe. Dispatching can be a difficult and thankless job. These ladies miss out on holidays, family events, children's school activities etc., to help keep all of us safe.
Thanks to Nicole, Mandee, Cassy, Becky, Sarah and Stephanie for all they do!
•
Kim Ringer, FSR at Pine Tree Community Credit Union, successfully passed the required exams and earned the designation of Certified Credit Union Financial Counselor. Congrats, Kim!
•
Easter lilies as well as strawberry and rhubarb plants ready to plant are available at Green Acres Nursery and Feed Supply. Stop by 125 Green Acres Lane (by Subway) or call 983-0355. Also, wish Marie a happy birthday on April 24 and get an extra 10 percent off your purchase!
•
Did you hear the news? Starting April 22, Big Dan's Barber Shop will be serving Riggins, every Tuesday and Wednesday, 8 a.m. to 6 p.m., across the street from One Stop. Call 983-8065. Don't worry, Grangeville! Bud Stringham will be covering the Grangeville shop, across from Lindsley's on Main Street, those days. Call 983-0603.
•
Learn basic guidelines for doing business with the government at Idaho Department of Transportation free workshops in Lapwai and Riggins, April 22-23. The workshops are Tuesday, April 22, 315 S. Main Street, Lapwai, and Wednesday, April 23, Salmon Rapids Lodge, 1010 S. Main Street, Riggins, both from 8:30 a.m. to 12:30 p.m.
For information about the workshop, call DBE Program Coordinator Liz Healas at 334-8567 or e-mail her at elizabeth.healas@itd.idaho.gov. A registration flier may be downloaded at http://www.itd.idaho.gov/civil/pdf/4-14NCIDDoingBiz.pdf.
•
Last Wednesday morning, April 9, I heard a ruckus at the Grangeville Post Office. What was it? The cheeping and chirping of baby chicks! Someone had ordered chicks and hadn't yet been gotten ahold of to come pick them up. It was a sweet sound. Happy Easter!