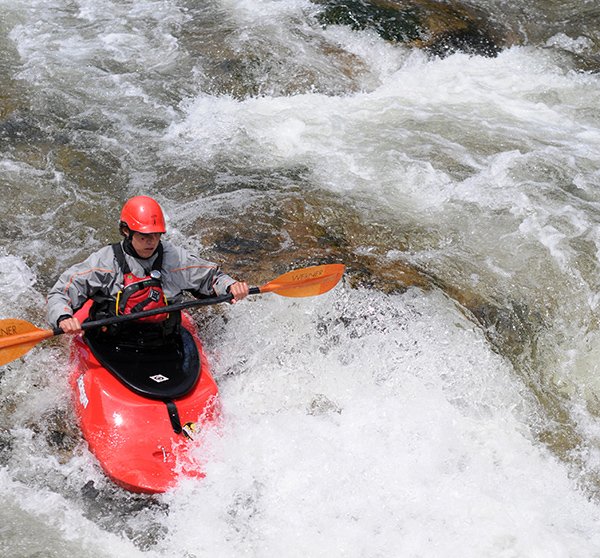 Thanks to one of the wettest two-month stretches ever seen by Clearwater River basin water scientists, the drainage's snowpack grew to about 35 percent above normal as of April 1. That's despite starting the water year with four consecutive below-average months of precipitation, according to the Natural Resources Conservation Service's monthly water supply outlook.
Snowpacks above the Lochsa and Selway rivers are among the highest recorded in 43 years of records kept by the Forest Service, while top-five totals were recorded at 20 monitoring stations, which have been active since the early 1980s. NRCS water supply forecasters anticipate flows during the upcoming April-July meltoff will run at least 30 percent above average in the Selway, Lochsa and Clearwater rivers.
"If you like big water, the Lochsa and Selway could be big depending upon spring weather, but it is a given there is plenty of snow in the mountains to sustain high water in the spring and well into the summer months," the NRCS report notes.
Salmon River users can anticipate above-normal flows — "good news for river runners who are hoping for a season with lots of water, especially considering the forecasts were calling for only 55-75 percent back in early February," according to the NRCS report.
The resurgence, combined with cool, wet weather in another agency's long-term forecast means favorable conditions may be poised to persist through the end of the month. Fire season forecasters with the National Interagency Fire Center released a long-range outlook April 1, which sees the Pacific Ocean's El Niño-Southern Oscillation (ENSO) cycle pointing toward cooler than normal temperatures through the end of April and a return to normal temperatures in May, June and July. The NIFC report goes on to describe a "progressive" weather pattern of alternating westerly and northwesterly flows, neither of which "suggests a rapid warm up that would melt mountain snowpack at a faster than normal rate."
With so much snow in place, the NRCS report advises river users to prepare for "a big flush when the mid-elevation Clearwater snowpack melts...followed by sustained high flows from the high elevation snowpack."
Locally, Idaho County Disaster Management Coordinator Jerry Zumalt said "The main rivers in both the Clearwater and Salmon river basins should be able to handle the snowmelt and associated run-off without flooding."
If conditions change with a sudden rise in temperatures or a rain-on-snow event, flood risks could rise in the main rivers.
"The more likely threat with late spring rains would be concentrated rainfall in smaller stream locales creating some flood issues, and on steep slopes causing significant debris flow/slide problems, particularly in previously burned areas such as the Sheep and McGuire fires of the recent past," Zumalt said. "Debris flow and slides could present real safety issues to homeowners in the canyon bottoms. Currently, ground/soil saturation has produced some slide issues with roads in several Idaho County locations — east of Kooskia, for instance. Additional rain will exacerbate these conditions and potentially cause additional soil and rock movement in other locations such as, the Big Salmon Road east of Riggins."
And as for fire season?
"It's difficult to make a prediction on any fire season," Zumalt said. "So much depends on rainfall amounts before July, summer weather patterns, and whether or not we receive that 'August Singularity' (rainstorm) event. It will take a while for the snow to come off, so early season fire behavior should be relatively limited at mid- and higher elevations."