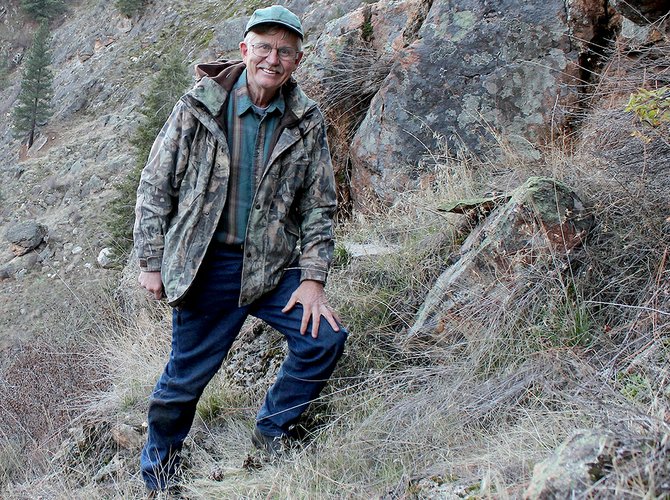 BOISE — On March 12, the Bureau of Land Management Principal Deputy Director Neil Kornze presented an award to a local biologist for his outstanding service to fish and wildlife conservation on public lands. The award was presented during the North American Wildlife and Natural Resources Conference in Denver, Colorado.
Craig Johnson of the BLM Idaho Cottonwood Field Office received the "Linda Siebert Career Achievement Award."
For more than 40 years, Johnson has worked for the BLM, demonstrating his passion for natural resource issues on public lands through on-the-ground project work and successful collaboration with partners. Beginning his career as dual-role biologist for both fisheries and wildlife at the BLM's Cottonwood Field Office in 1973, he has dedicated his career to recovery of federally listed chinook and sockeye salmon and steelhead trout by focusing on small tributaries that support spawning and rearing habitat. He has also worked for the preservation of valuable wildlife, most notably the bighorn sheep, whose populations within the Cottonwood Field Office are one of the last remaining in the Salmon River watershed.