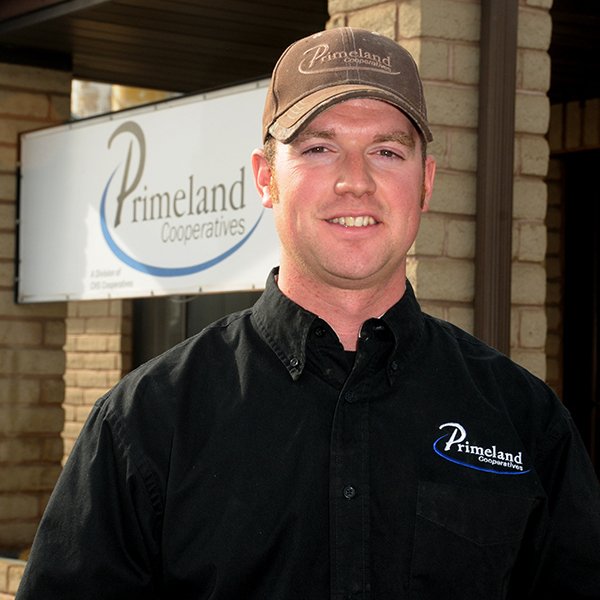 Photo by Lorie Palmer
Daniel Sigler recently obtained his CCA authorization.
GRANGEVILLE — Some extra class time and studying has led Daniel Sigler to a lateral move in his career.
Sigler, a Primeland serviceman, completed his Certified Crop Advisor accreditation and during the next year will train as a field agronomist for Primeland.
"It's a good move and I'm excited to continue to learn more," said Sigler, a 2007 graduate of Prairie High School.
Sigler attended Lewis-Clark State College and majored in business. During college he worked for Primeland in Moscow.
"I knew it was a good company and my goal was to eventually get back to the Cottonwood-Grangeville area," he said. Not quite a year ago, Sigler's wife, Shelbie, got a job at Hillco in Nezperce and he was able to join Grangeville's Primeland. The couple lives in Cottonwood.
"I enjoy living in a rural area and helping farmers with their crops," Sigler said. "That can run to anything from fertilization to helping solve various problems they may experience."
Sigler said he enjoys learning as much of the co-op's agriculture business as possible.
"It's important to be well-rounded so we can help farmers in a variety of ways," he said.
Now that Sigler passed his certification exam he must apply for the credentials which may take up to three months.
In the meantime he will continue being busy at work and most likely in his community: In high school and college Sigler served as a basic EMS worker and as a volunteer firefighter.
"I'll probably get back on the fire department," he smiled. "It's good to give back."