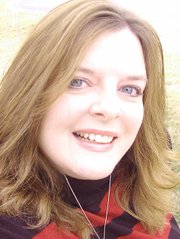 Haven't received your tax refund yet? There's a chance it might not be coming.
The Washington Post recently reported on several taxpayers who are being held responsible for some very old debts. Mary Grice of Maryland had her refund of nearly $3,000 taken – without notice — to pay for a supposed overpayment. This was alleged to have occurred 37 years prior when her father died and her mother collected Social Security benefits to raise Grice and her four siblings. Though Grice has lived in the same apartment and has had the same job since the mid-'80s, she never received any notice prior to her 2013 refund being seized. She has yet to be provided with any proof of the supposed debt.
Think it can't happen to you? Since the drive began in 2011 to collect old debts, the Treasury Department has collected $424 million in arrears that were more than 10 years old.
"The aggressive efforts to collect old debts started three years ago as a result of a single sentence tucked into the farm bill, which lifted the statute of limitations on old debts to Uncle Sam," the Post reported April 10.
None of the involved agencies – Social Security Administration, Treasury Department or Congress – want to take credit for reopening the cases.
What?
Debts need to be paid and arrangements made to do this in the best way possible. However, none of us could run a business like this and get away with it: no notice, no proof, no accountability.
What can you do? Bombard your legislators and the federal government (the above-listed offices) with letters, phone calls, and e-mails and let them know you know this is happening and you're not happy with the tactics.
Will it do any good? Edmund Burke said, "The only thing necessary for the triumph of evil is for good men to do nothing."
The choice is yours.