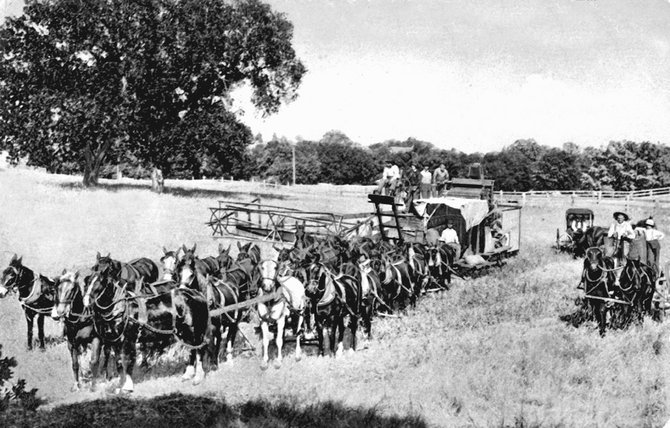 10 YEARS AGO
APRIL 14, 2004
•RIGGINS – Cousins, Laina Helmich and Kendra Hester, will serve as Salmon River High School valedictorian and salutatorian respectively.
•WHITE BIRD – New owner of Mac's Bar and Grill is Shane Paul, the son of Jim and Joyce Paul, who were previous owners and are relocating to the Boise area.
20 YEARS AGO
APRIL 14, 1994
•American Legion Post 37 in Grangeville recently celebrated 75 years of continuous service, dating back to World War I.
•At a dinner on March 15, Post Commander, T.C. Carpenter, received a plaque in recognition of the Post's diamond jubilee.
30 YEARS AGO
APRIL 11, 1984
•Dawn Chapin placed first in the senior women; in second place in the 9-10-year-old girls class was Jennifer Schoo; third place in the 15-16-year-old boys was Bill Ashton. Coach, or sensai of the team, is Bob Rickman, a second degree black belt in the judo fraternity.
40 YEARS AGO
APRIL 17, 1974
•KOOSKIA – The Valley Elementary girls tumbling team of about 20 girls performed in the gym Monday, April 8, for the PTA.
•GLENWOOD – April 26 at 7 p.m., Jeri Mae Holes from Grangeville will show some slides about her trip to Japan. This will be at the Glenwood School house. Everyone is welcome.
50 YEARS AGO
APRIL 16, 1964
•Flood damage to downtown Grangeville is about $2,000. The underground stream threatened a major part of the business section.
"This is the time for Grangeville to move ahead and upgrade, especially its downtown area," Mayor George M. Klein told Chamber of Commerce members.
60 YEARS AGO
APRIL 15, 1954
•Grangeville Lions passed a resolution endorsing the school building bond.
•ELK CITY – The balloon dance given by the PTA was attended by 40 persons.
70 YEARS AGO
APRIL 13, 1944
•Jess Lyda, gunner's mate third class, and his brother, Philip Max Lyda, technician fifth grade, met in New Guinea after a two-year separation.
•Another Idaho County post office has closed, this time on Joseph. The office opened in 1907. Mail will now be on a direct route from Cottonwood.
80 YEARS AGO
APRIL 12, 1934
•The CCC needs 100 experienced men at once. Regular CCC wages — $30 per month and clothes and medical attention. Come in at once and enroll at Relief Office, in the courthouse.
90 YEARS AGO
APRIL 17, 1924
•Dr. W.A. Foskett, beloved area doctor, fell asleep at the steering wheel of his car after an all-night call on a maternity case. His car plunged into the raging Salmon River. His life was lost.
100 YEARS AGO
APRIL 16, 1914
•Something to fret about – most of the roosters in Grangeville crow louder between the hours of 2 and 3 o'clock in the morning than they do between the hours of 4 and 5 o'clock.
110 YEARS AGO
APRIL 14, 1904
•Three four-horse loads of Odd Fellows and Rebekahs left for White Bird where they will institute a Rebekah Lodge tonight.
120 YEARS AGO
APRIL 13, 1894
•Word was received last night from Washington by Mr. Magee, postmaster, that mail service is being increased from Lewiston to seven times a week.
•Frank Coston plumped into a mud hole up to his shoulders while crossing Main Street after dark last Saturday evening.
•The county jail has an inmate from Doumecq Plains who is charged with biting an ear off another man there during a row.