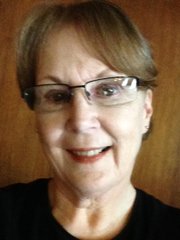 LOWELL/SYRINGA — Massive amounts of chocolate cream filled Easter eggs have been eaten upriver this past weekend; we had sunshine and green grass on the big day, as well as colored eggs hidden between the stacked rafts and catarafts. It was a mighty fine day along the banks of the Lochsa.
Alan and Mary Hamilton, of AIRE boats down south, came and stayed for the weekend and got out on the Lochsa at a nice level, four feet exactly. They are always a happy sight to see as they seem to start the rafting season in style. Sometimes they come up to hunt turkeys, but last week they were all about boating.
The turkey hunters who stayed one night actually had reservations for four nights, but they got up early, got their birds and home they went, not without a big, bearded turkey in the back of their truck. So they went home with happy thoughts of Lowell.
We enjoyed seeing many of our return guides back on the river, Gary McKinney, Danny Jaurez, Liam Libby, Jeff and Ty, and several others whose names I haven't memorized yet were out and about getting the dust off their kayaks, and blowing up the boats for the season. It was the perfect weekend river-wise, weather-wise, and friend/guide-wise. Nobody got in a fight and nobody swam! (That's always a good thing).
As we go into this last week of April, we ready ourselves for May and all the good things it brings. I hear lawn mowers going this morning and even saw an osprey yesterday. We all welcome the sunshine in hopes that it will stick around so we can clean up the beer cans and cigarette butts before we get busy.
What were you expecting — some flowery sonnet? Heck no, we have been in the bar business here for 40 years. We call a spade a spade, no sweeping it under the rug — let's get on with the glorious season — warts and all.