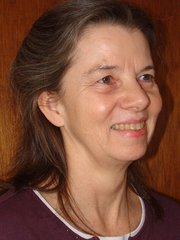 ELK CITY — Things are very quiet here in Elk City. One visitor last week commented that it was like a ghost town! Welcome to spring in Elk City. Saw a truck with two snowmobiles leave town Sunday. Don't know how the snow is up higher for snowmobiling, but the fishing along the river seems to be going good.
Meetings: Sew Help Me Quilters on April 29.
Birthdays: Payton Christansen, Aubree Chaffee, Brynja Johnson, Tabitha Phillips and Carol Moore.
History: (continued) As Jack was carrying the mail pouch on his back, he felt the sharp edges of cans bruise his shoulders. The sack was very heavy containing parcels as well as papers and letters. When he stopped the first night to camp at Ten Mile Cabin, he prepared his supper but before bed, he decided to remove the cause of his sore shoulders. He located a large club, then laying the locked mail sack on the ground he pounded it until he flattened the cans inside the pouch. Guess what was in those cans? Stay tuned for the ending of this story.