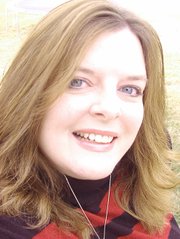 Meet The Tribune night will be held Thursday, May 1 at 7 p.m. at Oscar's Restaurant. This is a chance for people to come out and speak their minds and meet the gang. On hand will be Butch Alford, Nathan Alford, Marty Trillhaase, Craig Clohessy (city editor) and Grangeville's own Kathy Hedberg. Stop in, visit with the Trib people and have them buy you a cup of coffee.
•
Leanne's Flower Shop and Garden Center is having a Grand Opening Barbeque Friday, May 2. There will be door prizes drawn every half-hour, starting at 9:30 a.m. Prizes include garden hoses, gardening tools, strawberry plants, cut flower bouquets, gardening seeds, and much more. The barbecue is from 11 a.m. to 1 p.m.
•
Don't forget, the Camas Prairie Food Bank's new land-line phone number is 507-2365.
•
Two more barn quilts have gone up! Avista placed a new barn quilt on the Green's barn on Highway 13 and Mt. Idaho Grade Road called "Ladies Aid Album." Another quilt was placed on Deer Creek Road (out of White Bird) where it hangs on the gate to the Lees Ranch. It is called "Laced Star." Thanks to Annelle Urbahn for helping make this happen. She will soon be compiling a pamphlet of all the barn quilts in the county.
•
Don't forget, you can learn how to build your financial portfolio Monday, May 5, 6 to 9 p.m., at Super 8 Conference Room, with instructor Bobbie Christensen. This is sponsored by Super 8 and Lewis-Clark State College Grangeville Outreach. Cost is $25. Call 983-2164 to register.
•
According to a recent Washington Post article, nationwide there are 630,000 occupied homes – 0.5 percent of the total – that are without complete plumbing facilities (according to the U.S. Census Bureau). The Census considers a home to be in this category if it is without any of the following: hot and cold running water, a flush toilet, a bathtub or a shower.
In Idaho County, 1.866 percent of the 6,647 occupied housing units lack complete plumbing facilities for a 211 rank out if 3,143 countries.
•
Kamiah Chamber of Commerce will host an election meet and greet during its regular meeting May 7 with a 6:30 p.m. social time, 7 p.m. potluck, and 7:30 p.m. meeting. This is set for the Welcome Center at 517 Main Street. Any interested candidates can call 935-2290.
•
The Clearwater Resource Conservation and Development (RC&D) Council, on behalf of the Clearwater Basin Collaborative and Nez Perce-Clearwater National forests, is recruiting four qualified individuals to lead Clearwater Basin Youth Conservation Corps summer crews.
Applicants must be at least 20 years old, familiar with forest ecosystems and ecological processes, and have a passion for interacting with youth between the ages of 15-19.
Two crew leaders will be based in Kooskia, one in Pierce, and one in Elk City. The period of employment is mid-June through mid-August.
Additional details can be obtained from the Clearwater RC&D (http://www.clearwaterrcd.org) and applications are due by close of business May 9.
•
Border Days president Scott Winkler, along with the committee, is continuing to shape up this year's celebration and will be publishing entry forms in early June for the July 2, 3, 4 event. The rodeos are slated as day-night-day shows with the traditional street races and egg toss competitions each morning at 9 a.m. The Grangeville Volunteer Fire Department will load the cannons for the fireworks show July 4, Friday night.
The newest addition to Border Days, the concert, will once again be held at the rodeo grounds Saturday night. Headlining this year's popular event will be Micky and The Motor Cars while the warm-up band is Aces Up. For information on each of the country music groups the committee recommends going to each of their websites: www.mickyandthemotorcars.com and www.acesupcountry.com.