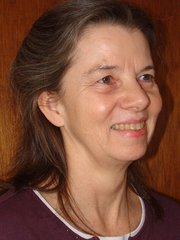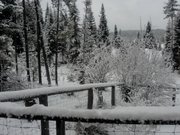 ELK CITY — Those guys who left last week with their snowmobiles in tow should have stayed around! We had about three inches of snow covering the ground on Monday!

As with last week's news – not much this week either! Spring is usually quiet mode around here.
We've had several people come up on motorcycles on scouting trips. One came up on a dual sports bike but wasn't able to go very far because he didn't have snow tires on – ha! There will be several groups of motorcyclists visiting us this summer. Some will come up the Southfork just for the beautiful drive. Some will even go over the Magruder Trail. Come to think of it, my first trip up the Southfork was on a motorcycle! Back then, only the lower eight miles were paved below Mt. Idaho. Even though we've been here for almost 40 years, the drive, although sometimes arduous, still grabs my attention with its beauty.
Meetings: Water and Sewer on May 6.
Birthdays: Jacob Jury.
History: (continued) The Chinese shipped opium in tobacco cans! (It had been prescribed for decades in various forms by medical practitioners as countless remedies, usually in small doses. However, the narcotic was also abused. It was legal to ship and sell opium anywhere in the British Empire, and most other nations too.) When Jack pounded the cans they burst open and leaked opium all over the mail. Seems when the locked mail sack was opened everything was glued together in one great mass. That event was the end of the opium trade by mail to the Elk City country.