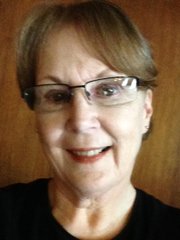 LOWELL/SYRINGA — April showers bring May flowers, only this morning the daffodils are frozen solid and the dogs' water is in the same condition. Why Lowell? Why do we have to get ice at the end of April, after all the broken pipes, and all the power outages, and all the cold, cold raft trips already this year, why do we get hammered with Mr. Jack Frost? Boy, what a way to start this article, whining and griping like a sissy, OK, enough, on to the next.
The upcoming weekend is a big one, all the restaurants upriver will be opening, the gas station will have gas, the gift shops will have gifts, the cafes and bars will be flippin' burgers and pancakes, the campgrounds will be open and ready for the first spring survivalists and the river rafters and kayakers will be out in force. As I always say, the mighty Lochsa is rising, and so let the season begin.
Cinco weekend is the birthday of Ray Kimball, and he's bringing a lot of friends and family to celebrate his big day with a raft trip with Three Rivers Rafting, and a big hullabaloo around the campfire after the trip. He has been coming upriver for many years, since he was a student at the University of Idaho and now he's like a real guy, engineer with a title, and he has sold his kegarator and moved on to a more civilized life in the big city of Post Falls! Anyway, happy birthday, Ray Ray, hope we make it through another big celebration in the Idaho Wilderness!
Three young CVHS students have been helping upriver by moving furniture and cleaning up after a long winter. They brought their big muscles and their good work ethic with them from Kooskia, and they all have been a big help the past few weekends. Thanks to Trey, Tanner and Trevor, their last names are Wilson, Coons and Pfefferkorn. I'm just not sure who's who yet, or what last name goes with what T! They come off the bus ready to work, they bring their own lunch, and they say please and thank you. I'm about ready to adopt them for the summer season!
Mr. Max is now 8 months old, he never stops smiling, and as I always say, he can already read, he just can't read out loud yet! Miss Madeline has a date to sign up for kindergarten this week at Clearwater Valley Elementary, just like her father did many years ago. She's worried about who's going to be here next year to play with all of her Monster High Dolls while she's gone away to school? Thanks to her papa, she'll be ready to tackle anything the kindergarten class throws her way, just like her sisters before her.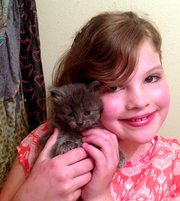 The Mike Smith, Jr. family has seven kittens who will soon be looking for new homes, (please), so if you would be interested in a kitten that has had the attention of four little girls and are as tame as they can be, just let us know, otherwise we have a guy downriver who is looking for cougar bait, (just kidding, just kidding)!