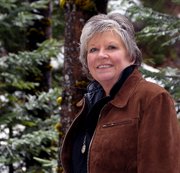 Challenger Shauna Hillman of Wallace will face off against incumbent Shannon McMillan of Silverton in the May 20 Republican primary election for District 7A Representative. The victor in this race will face Democrat Jessica Chilcott of Sandpoint in the Nov. 4 general election.
District 7 encompasses Idaho, Clearwater and Shoshone counties, and a portion of Bonner County.
Both Hillman and McMillan responded to a Free Press request for information concerning their campaigns.
Shauna Hillman
"I grew up in farming country and for the past several decades have lived and worked in mining and timber country. I am a proud product of Idaho's public education system. I want to keep all of these our strongest assets and improve them," Hillman said.
She is a graduate of Idaho State University with a degree in journalism, and moved to Wallace in 1980 to launch a photography studio. For more than 20 years, Hillman owned and operated her small retail business in Wallace's Bank Street. She also donated her time to the preserving, cataloging and archiving of historical photographs of Idaho's mining, timber and farming activities.
"As a small business owner, I quickly learned the importance of fiscal conservatism. You have bills, taxes and the mortgage to make every month, so you'd better work hard to meet your obligations. And you'd better listen to your customers," she said. "I will take this approach to the legislature."
"I am saddened to see our Idaho so politically divided along ideological lines," she added. "I'd like to see all of us work together again, as we used to, to educate our children and support our underlying economies. Idaho is the Big Water Mountain Land. Let us re-unite."
Hillman began work in 2002 to revitalize the Silver Valley Republican Women's Association in heavily Democratic Shoshone County and served as its president for several years.
Hillman has been honored twice as Citizen of the Year by Wallace Elks Lodge 331, was its first woman elected to Lodge membership, and also was chosen as Citizen of the Year by the Historic Wallace Chamber of Commerce. For a decade she was managing director of the non-profit Historic Wallace Preservation Society in addition to running her own business, and co-founder of Wallace's Labor Day Under the Freeway Flea Market.
In 2003 she co-founded The Silver Summit, an investment and educational conference that draws more than 1,000 attendees from all continents every year. Hillman currently serves as curator and managing director of the Northern Pacific Railway Depot museum in Wallace.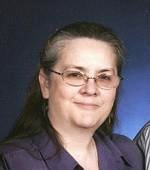 Shannon McMillan
"I have had the privilege of serving as state representative for the old District 2, and the large current District 7, for the past four years," McMillan said, during which she has developed solid working relationships with other legislators and state government officials.
"Job creation is my number one priority," she said.
In her previous term, McMillan introduced a resolution and memorial, which would have requested an end to the Superfund designation in her area, "allowing us to attract investment in primary industry back to the region, and have consistently supported legislation friendly toward our natural resource industries."
McMillan's late husband was a diesel mechanic who worked mainly in the mining industry, and her late father was a railroad worker: "I know personally what it is like to have loved ones forced to work out of state due to the state of our natural resource economy," she said, "and I will do everything within my power to ease the burden on our mining and logging industries so that our working men and women will be able to come home, here in Idaho, at the end of the day, knowing that their jobs will still be there tomorrow, as in previous generations."
"The most important issue on my platform is to do anything and everything I can for the State of Idaho to resist and push back against the undue burdens the federal government has placed upon potential employers," she said, "and to make Idaho a friendly place for job-producing industries to relocate."
On her background, McMillan notes being a "strong advocate for our right to keep and bear arms and rural way of life," earning an "A" rating from the National Rifle Association, and she co-sponsored legislation allowing enhanced concealed weapons permit holders to exercise their rights on Idaho's college campuses. McMillan said she has received the endorsement of Idaho Choose Life, and her fiscally conservative stances have placed her in the top three legislators in Idaho as ranked by the Idaho Freedom Foundation.