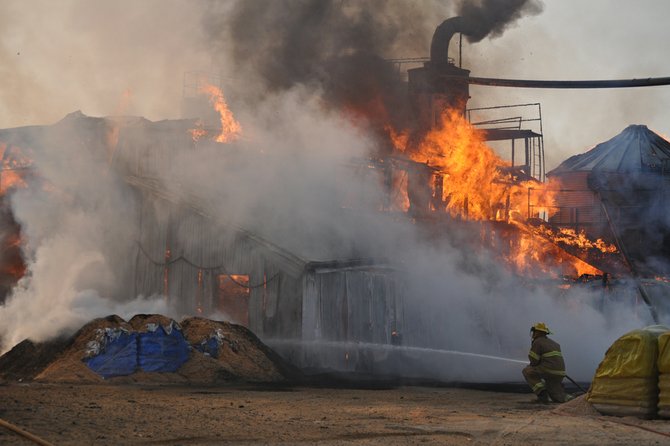 GRANGEVILLE — Cause is undetermined at this point for a Monday evening fire that destroyed a pellet production building at Rocky Canyon Pellet Company just outside Grangeville.
The structure was fully involved when Grangeville Rural Fire Department crews began arriving on scene. Three employees were inside the structure at the time and reported hearing an electrical pop, investigated the sound and discovered the fire, which was reported after approximately 6 p.m.
No employees were reported injured in the Aug. 4 incident.
Along with the pellet production building, interior equipment and a forklift were reported destroyed. An adjacent building and nearby palleted pellet product were reported damaged. The facility was insured.
With the threat to adjacent properties, a Forest Service firefighter crew was brought in to patrol the perimeter for hot spots.
More on this story in this Wednesday's Idaho County Free Press.