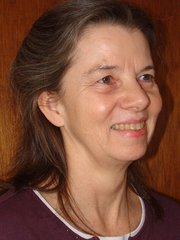 ELK CITY — Well, it's almost here… Elk City Days, that is! Hope you all have made plans to be there. In case you have forgotten when your favorite event is scheduled, or any of them, there are posters up around town to guide you.

There will be the sawdust dig for the kids from noon to 6 p.m. on Saturday. So kids, get ready to "dive in" and find the treasure.
Remember, the Fire Department is having a drawing for a chest full of treasures including a Rossi 22 rifle/20 gauge shotgun. Be sure to buy your tickets. The drawing will be at 4 p.m. on Saturday.
At 5 p.m. there will be Cowboy Church in the park. Come and join others in worship to God and hear a word from Him who sits on the throne. Just in case it rains, it will be moved to the Baptist Church.

The VFW will have its traditional live band starting at 9 p.m.
Meetings: EMT Skills meeting at 6 p.m. on Aug. 12; American Legion at 7 p.m. on Aug. 13.
Birthdays: Cadence Johnson, Chloe Johnson, Lance Horrocks and Kortney Sims.
Anniversaries: Michel and Kimberly (Denham) Wall.
History: continued about fish! It's interesting that the rivers in the area were stocked differently from the beginning. For instance, stocking started in Red River in 1928 but they were stocked with mostly cutthroat, steelhead, brook trout with only some being "unspecified" rainbow or cutthroat up until 1950 when "unspecified" rainbow or cutthroat became more common to stock with. Only in 1963 did Fish and Game start stocking with sockeye salmon, silver salmon (1964); "unspecified" rainbow and steelhead in the 1960s with some coho salmon thrown in the mix. Spring chinook show up as being planted in 1970; Mt. Lassen rainbow started in 1986; black canyon kamloops in 1994; hayspur rainbow in 1997, and so it goes.