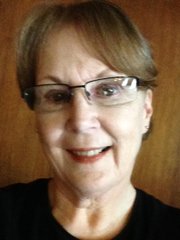 LOWELL/SYRINGA — Sitting in my office this past week, grateful that I have an office here in the wilderness, a guy walks in and I asked him, "How ya doin'?", he replies, "Livin' the dream." It brought a smile to my face, and so from now on I'll use that as my comeback, I am livin' the dream, and here's what was in my dreams this week!
Kooskia Days brought great old friends upriver after all the fine events. Jeff and Doug Benton joined us for a visit on Saturday. Jeff lives in Japan and is an IBM executive and has been for many years. He filled us in on the prices and the customs that make it such a great experience for him and his family. Doug lives in Syringa and has been a good family friend for years. We also enjoyed having the Barnetts, Pat, Mitch and Jimmy, who spent many a summer upriver, and Pat's boys are growing fast. It was so nice to see them again, everyone was glad to see them including Jackie Peterson and Arlene Ambach who helped celebrate his return visit. Jefferylynn Godwin, now a Schmulker, and her husband came to Kooskia for her 30th reunion and stayed upriver for the celebration. Just a little note that she sure doesn't look like she's been out of CVHS for 30 years, 20 maybe, but not 30!
Three Rivers Rafting has been out on the Lower Salmon with a big trip and returned sunburned and happy on Monday. All the guides, Liam Libby, his brother, Pat, Ryan Gillespie, Ty and Brianna Brown, were happy to see land for a few days and Marty Smith, who puts all the trips together, will be happy when all the equipment is back in the warehouse and the vehicles are parked and ready for the next trip. I'm hoping there are some leftover groceries! We had a float in the Kooskia Day parade. Mike, Jr. and his wife, Lara, and all the MERMS held down the fort in Kooskia with a couple of boats on dry land, but we did squirt water and throw candy to liven things up!
The reunions this last weekend were the Whitney family who rented cabins and stayed for six days enjoying each other's company; the Beck reunion, about their 10th year I think; the other families were of course, the Freis, the Kroughs, a few Spencers, as well as a few Nuxolls, and we're not going there again, already teased them enough. Bob and Amy Wilcox, old friends, enjoyed Lowell with their family this past week too.
One more news item, Lara Smith had a birthday on Monday, Aug. 4. No numbers will be given from here on out! Happy birthday dear daughter-in-law, I am so fortunate to have two of the best daughters-in-law anyone could ask for, Lara and Dani, how lucky am I! "Livin' the dream."