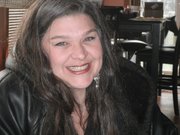 WHITE BIRD — There was not a huge turnout for our community meeting last Friday, so we still need to get some signatures on our parks and recreation petition. After talking to quite a few people, it has been brought to my attention that there's a huge lack in communication about the whole thing. So, briefly, I will try and get you up to speed.
This petition is not a yes vote. All it does is get this suggestion on the ballot and it will be voted on in November. However, if we do not get this petition in ASAP, then saving the school for our community won't even be an option. We will lose it forever and that would be a crying shame. Once it's gone, it's gone people. So, even if you're confused on the whole thing, you can still sign the petition now, to buy us some time. In that time, we can all come together and decide exactly how it's all going to work. Then you can decide whether or not you support it come November elections.
Another confusion is, people have said to me, "I already signed it." Well, we had to write up another one, because there was a minor technicality problem with the first one that needed fixed. We fixed it. So all 250 of you who signed the petition already, come into Canyon House and sign the new one. Or call me and I'd be happy to bring it to you.
The basic plan is that we turn the school into a park and everyone who lives in the 83554 zip code will own it. We all have a say in what we do with it. Anyone can apply to be on the board to help manage it. It is not limited to the residents who only live within the city limits.
It will affect your taxes. Don't let that scare you. We are planning on going along the same lines as the existing cemetery tax. Do yourselves a favor and look up your previous year's taxes. You will find that most of us who live in the 83554 area pay between $5 and $20 a year for cemetery tax. I really don't think that's too much to ask in order to save ourselves a great place for our community to gather and use for whatever reasons we can think of! Without it, I fear this town will dry up and blow away.
If you have any questions, call me. If I can't answer it for you, I will direct you to someone who can! Let's not let this pass us by. The school board has been more than generous, and they are willing to help us out and make this whole transition as easy and inexpensive as possible. What a great opportunity for our town.
Happy birthday this week to: Scott Dalgliesh, Kate Maceachern (Aunt Kathy), Ellie Turney, Frank Mignerey, Sr., Carol Carlson, Jason McClanahan, Zoey Roamer, Ethylee Kryns, Bill Gortsema, Linda Dobbs, Real Desrochers, Steven Pilant, Thaddeus Rhoades and Mathew Brumley.