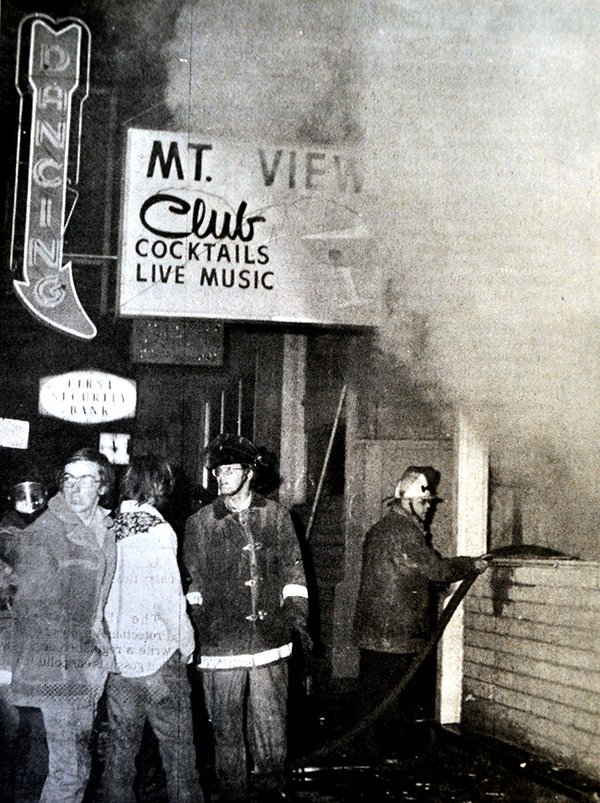 10 YEARS AGO
AUGUST 18, 2004
•Siblings, Nathan Garrow, 24, of New Smyrna, Fla., Brianna Palmer, 13, of Grangeville, and Amanda Tulowetzke, 22, of Bellingham, Wash., were reunited in Grangeville for the first time since 1992.
20 YEARS AGO
AUGUST 17, 1994
•After over a year of waiting and detours a new bridge is now in use on the Clearwater River in Idaho County.
The Kooskia bridge, where State Highway 13 intersects with U.S. Highway 12, was opened to traffic on Friday at noon and immediately was filled with cars and trucks.
30 YEARS AGO
AUGUST 15, 1984
•One of the largest turnouts so far marked the Walt Luman two-man best ball tournament Saturday and Sunday in Grangeville.Brad Masingill and Jim Maloy were first in the championship flight with a 126 low gross score.
40 YEARS AGO
AUGUST 15, 1974
•GRAFEWOHR, GERMANY – Army Private First Class Donald A. Kaschmitter, 19, son of Mr. and Mrs. Leo Kaschmitter, Cottonwood, is participating in a field training exercise July 4 – Aug. 7, in Germany.
50 YEARS AGO
AUGUST 20, 1964
•Dr. Milton H. Wiltse is now associated with Dr. Donald J. Soltman and Dr. William C. Morrison. Dr. Wiltse moved to Grangeville form Spokane Fairchild Air Force Base.
•Fire destroyed the Poxleitner Mill at Keuterville.
60 YEARS AGO
AUGUST 9, 1954
•Idaho County Free Press put out an extra to celebrate the dedication of the new courthouse.
70 YEARS AGO
AUGUST, 1944
•The Grangeville Lions Club has taken under consideration the purchase and sponsorship of the local golf links, now in the hands of the Grangeville Country Club which is in danger of losing the property.
80 YEARS AGO
AUGUST 16, 1934
•Capt. Elmer Guleke, veteran navigator of the Salmon River with Elmer Keith, at the rear sweep, brought a party of rafters from Salmon City to Riggins. At the mouth of Lake Creek the travelers stopped at the ranch of Ed Gwyther to secure fruit and found Gwyther dead in bed. At Salmon Falls the voyagers saw a boat sweep lying in the top of rocks over the left channel and a half-mile further down the river, found the wrecked frame of the boat on a large rock in the middle of the Salmon. It was the ill-fated raft on which Anthony March was drowned July 25.
•GOLDEN – They are installing a shower bath at the Golden Hotel.
90 YEARS AGO
AUGUST 21, 1924
•Two motion pictures, "The White Manitou" and "Riding Thunder" which will employ 150 Nez Perce Indians, cowboys and emigrant wagon, will be staged by Universal Film Company of Los Angeles in the canyon of Little Salmon River between Riggins and New Meadows this fall. Jack Hoxie, Idaho County boy, now famous in the movie world, was sent here in search of a suitable location for the pictures. Mr. Hoxie's mother, Mrs. Stone, resided at Riggins.
100 YEARS AGO
AUGUST 21, 1914
•Extreme hot weather and many electrical storms caused 19 fires in four days of last week in the Nez Perce Forest. Fires still burning are on Bridge Creek, Rapid River and near Granite Rock.
110 YEARS AGO
AUGUST 18, 1904
•Mystery of the poisoning of the miners in the Secesh meadows has been in a degree cleared by chemical analysis of the stomach of L.C. Driggs, one of the victims. The test showed a trace of copper, tin and zinc with an abundance of ptomaine alkaloids in the stomach.
120 YEARS AGO
AUGUST 17, 1894
•A St. Louis company had been indicted in Mississippi for an alleged conspiracy to defraud a county in a blank book deal. The same firm has supplied the stationery and books for Idaho County for 10 year and over-charged the county at every turn.