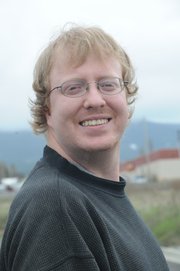 "It was our mistake, not the tribe's," Idaho County Commission chairman James Rockwell said last Monday, Aug. 11, of 28 years of garbage fees the board failed to collect.
Since 1994, Idaho County's rural residents have seen their garbage utility rates hiked 38 percent to $198.72 per residence, or about $60 per year. During that same time, the Nez Perce Tribe has paid zero dollars per residence for service at 95 rural residences in the county. The Idaho County Commission did not pursue collection during former Commissioner George Enneking's day (1987-2005) – and hasn't, until now.
It was wrong for the county to give away a service to some while the rest paid rising rates.
We praise Rockwell's willingness to work on a problem created by an earlier commission, which others evidently never discovered or – far worse – ignored. For too long, inaction was our county government's policy on this issue, and the something-for-nothing status quo we've stumbled into violates the basic trust the public puts in both the user-fee system and the people who administer it.
But Idaho County's request for more than $325,000 in unbilled fees is an awkward place to start trying to set things right. The tribe – an ancient sovereign – simply hasn't answered Rockwell's multiple letters.
Last Friday, Aug. 8, Lewiston Tribune editorial writer Marty Trillhaase jeered the commission's tone, noting the tribe "might have to cover four or five years worth of services" under "the most severe statute of limitations."
After phoning a lawyer, Trillhaase figured the tribe would owe at most $95,000; had Trillhaase called Rockwell on the phone instead of calling him out in print, he'd have heard Rockwell say he hopes the county and tribe can agree to keep up the service without going to court.
It's just common sense: common in the sense that any two people who put themselves in the players' positions can talk through it in a few minutes and arrive at similar ideas of what a realistic resolution looks like.
Any bill collector would ask for the full amount, but the county is not going to get paid in full for bills the county until now did not even try to collect. Garbage service is costly to provide. If the tribe wants to continue with county service, the tribe may want to offer a payment big enough to bring its accounts up to date; if the tribe wants to continue with county service, it should agree to pay the going rate going forward. If the county insists on hefty payment for the old bills, it should probably brace for continued silence – or a lengthy court battle.
In principle, asking those who use government services to cover the costs is a time-tested, efficient and fair model – and while it's hardly our place to tell the parties what's what, we can all hope the tribe will choose to start buying the service so many in the county already do.
Whatever agreement the sides might reach about the old bills, the present-day payments – about $19,000 per year – would help keep the county's garbage service fiscally sound.