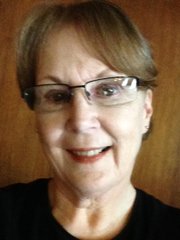 LOWELL/SYRINGA — It is important to first address the Idaho County Sheriff's Department and USFS and fire crews who have moved in to protect us all upriver from this raging forest fire all around us. Know that we appreciate all you have done and continue to do. The professionalism is the best and every contact and every person helping us has been perfect, and the care is from your hearts, not your jobs. Thanks a million times; this whole incident could not have been handled better. Also our friends and neighbors, all who have been there offering help of any kind should we need it, thank you, thank you.
It is without a doubt a troubling August here along the Lochsa and Selway rivers. The Phase 2 and Phase 3 incident classifications issued on Tuesday, Aug. 12, are still in effect, and as I write this the fires are still heating up. We have had a week of up and downs. We, all Selway residents, have completely evacuated followed only by a written order from the sheriff that if you want to stay with your stuff at your own property you are releasing everyone of liability should you not make it out.

On Friday of last week we were allowed to go back in on an "at your own risk" policy. And the rain was nice, it gave us all a little hope. Then on Saturday and Sunday, it got hot again and the fire flared up, enough to be scary, if that's the right word. We could see flames from the resort here at the confluence. The smoke seems to come and go, as well as the residents. We all want to be home, but we have to make our own decision about the danger of it.
Cougar Canyon and Wilderness Inn along Highway 12 are open, ROW at River Dance Lodge is also open, even though Syringa was under Phase 2 for a few days and is still there today, Sunday. The smoke is bad today in Syringa, but tomorrow may clear.
At the top of our driveway we have a crew with information updates and a clipboard with who can come and who can go. The information officer, Gregg and his assistant, Carmen, are updating us with maps and daily advances. Doug and Tina Ulmer and Carlos and Melanie Martinez, all with the ICSO, are there 24/7 to make sure all property owners are protected and they have knocked on many doors during the worst of it. There are many recluses upriver, including myself who don't want to leave their little spot in this beautiful Idaho wilderness we call home.
The electricity is still on and the Internet comes and goes, so I'll press this button to send and write again when I can.
Thanks again for all the help and support and to all my readers!