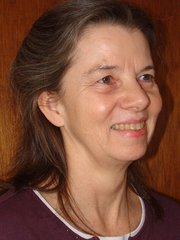 ELK CITY — Marlene George writes, the "VFW Wilderness Post 8311 and its Ladies Auxiliary would like to express their appreciation to Elk City and surrounding communities for their support during Elk City Days at the auxiliary breakfast, the post concession stand, and the auxiliary scholarship auction. The participation of the people in making this one of the most successful, enjoyable celebrations are greatly appreciated." Because of the generous donations and fantastic bidders, the funds raised at the auction definitely make it possible for the Ladies Auxiliary to offer scholarships to former Elk City students for another year.
Meetings: Sew Help Me quilters on Aug. 26.
Birthdays: Lee Enos, Amy Phillips and Emily Donahoe.
History: continued about fish: Kelly Lake wasn't stocked until 1968; Lake Creek Lake from 1937-1994; TwentyMile Lake from 1939-1996; Wiseboy Lake (Upper) from 1948-1990; lower Wiseboy Lake from 1938-2011; Hump Lake from 1928-2008; Stillman Lake from 1949-2005; Trilby Lake from 1939-2011. The lakes were stocked with mostly cutthroat and unspecified rainbow.