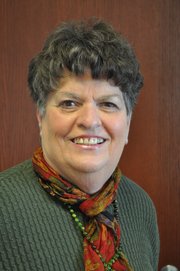 KAMIAH/KOOSKIA — Barbecue Days will be next weekend and the Kamiah Chamber of Commerce is seeking volunteers to help. It takes a lot of volunteers to make this successful. They are presently taking applications for vendors in the Arts and Crafts Show and Main Street parade. Visit the chamber's website at www.kamiahchamber.com and go the "free BBQ" page, and download the application. Festivities begin on Aug. 29 and last through Aug. 31. If you wish to donate or volunteer, contact the Welcome Center in Kamiah at 935-0229. There will #also be a lot happening downtown with all the merchants. Visit the area businesses while you are in the area.
Kamiah School District is once again participating in the free or reduced lunch and breakfast program. If you would like to see if your child qualifies and to participate, you can call the school lunch room at 935-4010.
What's Happening This Week: VFW Bingo on Friday, Aug. 22, beginning at 6 p.m. at their facility next door to Loving Hands Resale in Kamiah. Kamiah Senior Center serves meals on Monday, Wednesday and Friday, starting at noon. They have music on Monday and Friday at 11 a.m. Schedule a mammogram at the Kamiah Clinic, 935-2585. Mammograms are by appointment and are done the second Wednesday of each month. In Kooskia Recycle on Thursday, 4-6 p.m. Saturday, from 10 a.m. until noon, across the bridge to where the old pole yard was. Be sure to separate items. Remember the ball games on Thursday at 6 p.m. at the Kooskia City Park. Co-ed adult softball teams will be playing every Thursday through Labor Day. Also on Thursday there is free lunch served at the Kamiah Community Presbyterian Church located on the corner of 7th and Hill Street in Kamiah, from 11 a.m. until 12:30 p.m. Everyone is invited.
If you know or make news, give me a call.