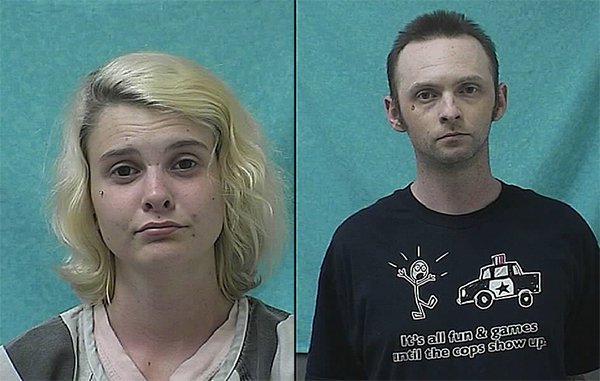 COEUR D'ALENE — A Meridian woman is set for sentencing this fall for involvement in May's US Bank robbery in Cottonwood.
Jennifer L. Balfe, 19, pleaded guilty to bank robbery at an Aug. 19 hearing in U.S. District Court. Sentencing is set for Nov. 12 in Coeur d'Alene. On the charge, Balfe faces up to 20 years in prison, a $250,000 fine and three years of supervised release.
As part of a plea agreement, Balfe admitted to driving the getaway vehicle in the May 16 robbery. In that incident, Ricky A. Fisher, 34, of Nampa, is alleged to have entered the Main Street bank, presenting the teller with a note demanding money, and left with approximately $2,324 to a waiting car driven by Balfe.
According to court records, the Cottonwood robbery was a spur-of-the-moment crime, allegedly committed by the pair who noticed the bank when they turned off U.S. Highway 95 into town en route to Lewiston. Two days following the robbery, the pair was recognized in Lewiston and arrested.
Fisher is also charged with bank robbery in this incident and is set for trial in federal court on Oct. 14.
The pair was also alleged to have been involved in two bank robberies in Ontario, Ore., on May 9 and 14. These incidents occurred just days after Fisher arrived in Boise May 2, placed on parole after serving prison time in Florida on a 2007 Idaho bank robbery charge.
According to Becky Early, public information officer for the U.S. Attorney's Office District of Idaho, "the authorities from all jurisdictions met to discuss the best use of tax dollars, and with regard to Ms. Balfe, she admitted guilt to all three bank robberies, agreed to make full restitution on all three bank robberies, and all victims from all bank robberies can make statements for victim impact."