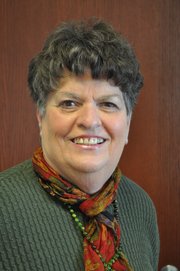 KOOSKIA/KAMIAH — This Saturday, Aug. 29, through the 31st, is Kamiah Barbecue Days Festival. Everyone looks forward each year for this event — always fun for all who attend, and very much a family-friendly event. There will be a breakfast, fun run, arts and crafts show, quilt show, parade, auction, barbecue dinner from 5-7 p.m. ending with a street dance which begins at 7 p.m. Check the paper or go to the Chamber of Commerce website www.kamiahchamber.com or call the Kamiah Chamber at 935-2290 to donate or volunteer. There is huge list of activities and plenty to keep you and the kids entertained all day, and the food is great and free! See you there.
Taco Feed set for September
BIG CEDAR — Mark your calendar for The Big Cedar Homemakers Club's major fund-raiser, the annual Taco Feed which will be held Saturday, Sept. 13, at the Big Cedar Schoolhouse east of Kooskia, on Big Cedar Road. Tickets will be available at the door for $5 per person. This event is an annual get together and is always well attended. This year should prove to be especially festive since it is the 100th birthday of the Big Cedar Schoolhouse. The schoolhouse has been nominated for the National Register of Historic Places in Idaho County. This is quite an honor and thanks to the hard work and dedication of the Big Cedar Homemakers, it should be in use for many years. All of us who live in the area, as well as all who attended or know someone who attended this old school, applaud the efforts of this hard-working group. Do come to this event. The food is great and plenty of it. No one leaves hungry and lots of local entertainment. I will have more about this event later.
What's Happening: Saturday, Aug. 30, is the monthly community yard sale at the Tahoe QRU building at 786 Leitch Creek Road east of Kooskia, from 9 a.m. until 3 p.m. Bring your tables and goodies to sell and we will see you there, or just come and buy. Kamiah Senior Center serves meals on Monday, Wednesday, and Friday, starting at noon. They have music on Monday and Friday at 11 a.m.
Schedule a mammogram at the Kamiah Clinic, 935-2585. Mammograms are by appointment and are done the second Wednesday of each month. In Kooskia Recycle on Thursday from 4-6 p.m., Saturday, from 10 a.m. until noon, across the bridge to where the old pole yard was. Be sure to separate items. Remember the ballgames on Thursday at 6 p.m. at the Kooskia City Park. Co-ed adult softball teams will be playing every Thursday through Labor Day. Also on Thursday there is free lunch served at the Kamiah Community Presbyterian Church located on the corner of 7th and Hill Street in Kamiah, from 11 a.m. until 12:30 p.m. Everyone is invited.
School is starting, be especially careful driving near school grounds, and keep a watchful eye on the children walking to and from school. If you know or make news, give me a call.