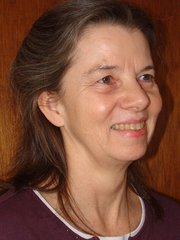 ELK CITY — The Dixie Volunteer Fire Department will be sponsoring a day of activities to raise funds on Aug. 30. Sign up for the Fireman's Fun Run from 9-11 a.m. at the fire hall. This fun run is for "anything that rolls" – ATV, UTV, Jeeps. Cost is $5 per game card. There will be a lunch/dinner at the fire hall so be back between 3 and 6 p.m. to enjoy the meal being prepared by the Dixie ladies. Hot dogs, baked potato bar and corn on the cob, all for 5 bucks. What could be better after a fun ride in the forest? The fun run winner will be announced at 5:30 p.m. Next will be a new thing in Dixie… washer board tournament. All ages are welcome to play in teams of two at $10 per team entry fee. Should be lots of fun! Signup is at 6 p.m. and the tournament starts at 6:30 p.m. Call Rick Roberts at 842-2434 or 935-9168.
Birthdays: Lyle Rowan, Makenna Johnson and David Paisley.
Memorials: Don Pitcher.
History: Did you know that in 1870, gold-quartz veins were found at the Buster property, but very little gold was mined until 1902. The Buster mine became the largest lode producer in the district and produced about $300,000 in gold between 1907 and 1909 (Lorain, 1938, p. 28). The Buster Mine and Mill site sit just past the Forest Service.