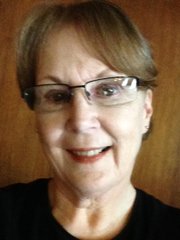 LOWELL/SYRINGA — It is time to pick ourselves up, dust off our pants, turn on the open sign, and carry on. No time to feel sorry for ourselves. Don't cry over lost business; just get back in the business of serving people. Make the beds, clean the toilets, turn the propane back on, order some fresh produce, fill up the salad bar and get through the season.
'Grand' news: Mr. Max turns one on Sept. 6
School starts this week, and Miss Madeline Smith will be in kindergarten. She is ready mentally, but I'm afraid she, being the baby of the Mike Smith Jr. family, is not a "natural early riser." It will be a new day for little Maddie the first day of school. She's smart as a whip and ready to take on the world. You can ask her anything and she has a quick come back, "Could I just have five more minutes, and could maybe they start a little later in the morning?" Like her father and her uncle before her, it's a 6 a.m. wakeup call to be ready for a 40-minute bus ride to town.
Mr. Max is having a first birthday soon. He was born on Sept. 6, 2013, big storm front came through Lowell that early morning and started a fire on the hill behind the Wilderness Inn. It was one year ago, same type storm, same type fire, only it was put out quickly. A big party is being planned by Marty and Dani Smith for their son's birthday. He has two whole bottom teeth to eat a big piece of cake with. A family affair with folks coming from all around the state, and Mr. Max will be smiling, 'cause he's smiling all the time anyway! Happy birthday, Max Craig Wilder Smith!
We are thankful no structures were lost here in Lowell or Syringa. We are amazed at the whole science of back burning, and we here at Three Rivers have a new respect for the system that protected us from destruction — the USFS, the BLM, Idaho County Sheriff Department, and all the private entities involved in getting the "Johnson Bar Fire" under control with no loses.
All of our seasonal campers went out of here in a cloud of dust. Jackie and Arlene came and packed up everything except their firewood, and off they went, a month earlier than normal. The fellow, who stayed in Cabin 3 with his grandsons, on the day of the evacuation, left his shoes and glasses. His 14-year-old grandson drove a truck and trailer full of antiques down to Kooskia on their way out of town. He just followed the train of busses, trucks, horse trailers, cleaning vans, R.V.'s, and raft equipment as fast as he could go.
Great-gramma Martha made sure we had room for her golf cart, and the charger that goes with it. I had to stop her from driving it to Kooskia loaded with her begonias and her fishing pole!
The meetings continue up along the Selway to inform everyone the goings on. They have opened the road but not the side roads, and they have some campgrounds closed and some open. Keep an eye out for updates.
Post fire news starts now. Last Sunday night LifeFlight landed on the bridge at Lowell at exactly midnight, lots of lights and noise. It met an ambulance there but I don't know any other information. At 3 a.m., a siren went speeding east on Highway 12, didn't get any news on that yet either. It was a long night of sleeplessness here in the Idaho Wilderness.
Labor Day is next, all reservations were canceled here at the resort because of the fire and smoke, but now it's gone, so we are lookin' at a different holiday weekend. The fish are still biting, the blackberries are ripe, and life is still good, enjoy what we have!