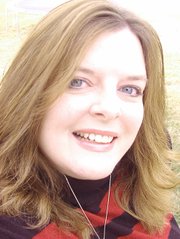 Tracy Gilmore, licensed zumba instructor, is bringing Zumba! Fitness to The Gym. Starting Sept. 2, classes will be held every Tuesday and Thursday, at two times: morning (5:45-6:45 a.m.) and evening (5:30-6:30 p.m.) Can't dance? No worries. Join the fun, tone up and say "goodbye" to the mid-week energy slump. For information, call Tracy at 507-0657.
•
Central Idaho Counseling, PLLC, recently announced they are taking clients in the Grangeville, White Bird, Lucille, Riggins and New Meadows areas. Central Idaho Counseling was formed in 2014 to reach out to our rural communities and offer mental health services to those who before had limited options because of distance and travel necessary to access counselors and other mental health providers.
The group will help individuals who are struggling with depression, anxiety, relationship issues, trauma, or every-day life stress. Additionally, they offer counseling services to help people who are challenged by issues related to the aging process. They employ a full-time geriatric social worker on staff available to help elderly individuals adjust and cope with problems they may experience.
To schedule an appointment or to talk with someone about services call 634-2962 or toll-free 1-888-634-7817 or e-mail majaledgerwood.cic@gmail.com.
•
Well another year of the Idaho County Fair is under our belts. It was a good fair despite some rain and power outages. Hopefully kids in the area got rested up for the start of school today. Cottonwood area kids have one more weekend before they start. Be safe out there and always look twice and thrice for our young travelers.
•
For photos of the Idaho County Fair happenings 2014, go to www.idahocountyfreepress.com. You can also purchase the photos through a link you see there or go directly to buyfreepressphotos.smugmug.com.
•
The 2014 Idaho County Fair Parade committee would like to thank The Hang Out for allowing the parade to use their parking lot for the lineup, Collette Schaeffer and Sheri Daly for helping with the sign-in, Pat Holthaus, Lynn Guyer and Ed Holthaus for helping with the line-up, Pat Holthaus for announcing, the Lion's Club for the use of their sound system, Hoene Hardware for letting them hook up the sound system, Bud's Powersports for loaning out two of their side by sides for the Fair Board to ride in and The Coyote Mule Company for driving the grand marshal in their mule drawn wagon. Also, thanks to the Prairie Football team who cleaned up after the parade.
•
Did you see the "Eyes of the Forest" special on PBS's Outdoor Idaho? It was about all the fire lookouts in the state. It was very interesting. I'm sure they'll play it again. Beautiful views. It's nice to see so many of the lookouts are either still being used or have been turned into camping spots. Using the areas for campers has them full nearly year-round and has cut down vandalism to almost zip, the show said.