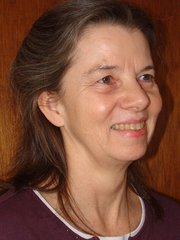 ELK CITY — Don't forget to celebrate Rolph Olson's life at his memorial service being held at the VFW on Dec. 6 at 2 p.m. If you plan to attend, bring a salad or dessert as the VFW will be providing meat and potatoes.

There will be a "Not So Silent Night" dance party at the VFW on Dec. 13 starting at 9 p.m.
Community calendars are being sponsored again this year by the Reach Club. Be sure to call Lacy at 842-2218, ext. 7, with questions or to order.
Bingo at the VFW on Dec.16 at 1:30 p.m.
Meetings: Elk City Area Alliance on Dec. 8 at 7 p.m. at the Forest Service meeting room; EMT training on Dec. 9; American Legion on Dec. 10.




Birthdays: Damian Hagaman, Talon Johnson, Joe Denham and James Juree.
Memorials: Denny Barlow and Elsie Thompson.