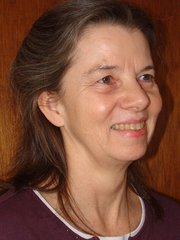 ELK CITY — The Giving Tree is again being sponsored by the Reach Club. They would appreciate any donation amount. Their goal is to collect $35 per child to buy Christmas gifts for them. Donations can be made at the school. For questions or information call the school at 842-2218 and talk to Lacey or call Debbie Rendleman at 842-2605. If you have ever been to the school Christmas activities and watch the kids receive their surprises, all the work involved is well worth it! They get so excited that it's catching!
Rolph Olson's memorial service was "packed" according to one attendee, my dad! People from out of town came to remember him and his life. One of them was Don King, an old friend and neighbor when we both lived at Junction Lodge. He has always been fascinated with the mining and miners up here, so was able to show him photos of the remnants of mines and mills that he had never seen. It was great getting to visit about the past!
Remember a "Not So Silent Night" dance party at the VFW on Dec. 13 starting at 9 p.m.; bingo at the VFW on Dec. 16 at 1:30 p.m. Meetings: Idaho Food Bank on Dec. 9.


Birthdays: Raylee Chaffee, Randy Phillips and Rosie Loomis.
History: The Elk City bank was formed by a private entity and did business from 1909-1912. It closed on Jan. 18, 1912, and held $3,300 in notes from the Elk City Dredging Company. By August 1913, the bank had disposed of all of its assets and was able to pay the depositors about 70 percent of their money. George Hoyt was the clerk in charge of the process. (See photo - Nitz Collection from the Idaho Gold Fields Historical Society.)