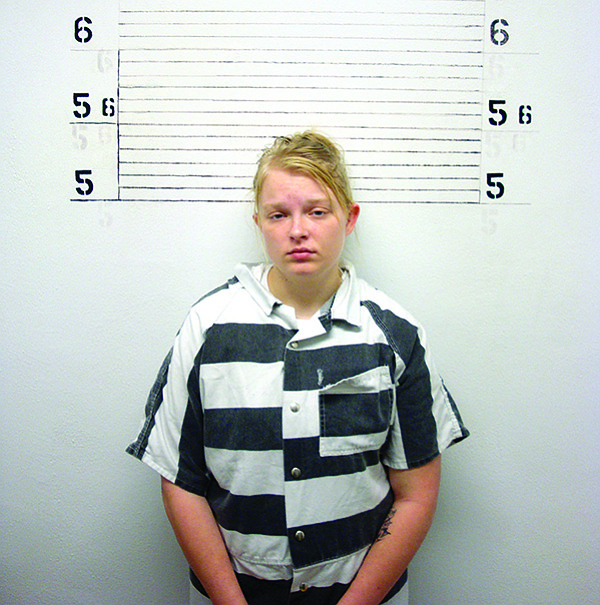 GRANGEVILLE – As part of an agreement with prosecutors, a 20-year-old Cottonwood woman will plead guilty to involvement in the 2013 armed robbery of a Grangeville gas station.
Sentencing is set for March 9, 2015, for Savanah Alysa Poxleitner in Second District Court in Grangeville. She is out on her own recognizance awaiting next spring's hearing.
At a hearing last Friday, Dec. 5, Poxleitner agreed to plead guilty to felony accessory to burglary, amended from robbery with a firearm enhancement. As part of the plea agreement, Poxleitner would receive a withheld judgment and be placed on felony supervised probation, be ordered to serve 31 days in the Idaho County Jail (with credit for 31 days served) and could be ordered to pay – along with her accomplice, Daniel L. Clay — $767 in victim restitution.
The court, at sentencing, has the option to refuse the agreement, at which point Poxleitner has the right to withdraw her guilty plea and proceed to a preliminary hearing followed by trial. Maximum penalties for accessory to burglary include 10 years in prison and a $50,000 fine.
Charges against Poxleitner resulted from her alleged role as the getaway driver in the June 20, 2013, robbery of Exxon Food and Fuel Stop on West Main Street. Clay entered the business, displayed a handgun in his waistband and demanded cash from the clerk. He left the scene and met up with a vehicle, allegedly driven by Poxleitner. The pair was recognized the following day in Kamiah and arrested.
Clay was sentenced on the felony robbery charge Jan. 6, and is currently serving a five-to-12-year prison sentence with the Idaho Department of Correction.