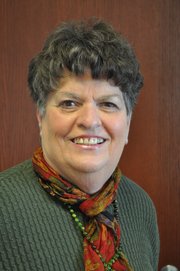 KOOSKIA/KAMIAH — Robert and Joy Lee are having their delightful Santa Land again this year. Seven animated exhibits, angels, Santas, two trains, trees and gazillions of lights. Always a "must see" for the holiday season. Call Joy at 926-4223 for an appointment and take the entire family and friends to see this beautiful, joyful, love-filled place.
On Friday, Dec. 19, at 7 p.m., and Sunday, Dec. 21, at 2 p.m., Kamiah Bible Academy, located at 521 10th Street in Kamiah, will present the Bethlehem Project, a Christmas musical drama, with lots of colorful and humorous characters. You will see the Bethlehem Kids, Shepherd Kids, Joseph and Mary traveling to Bethlehem with an obstinate talking donkey. The imminent arrival of the Christ Child presents a musical message of love, reconciliation and salvation. A fresh treatment of the holiday message and traditional carols mixed with a variety of country and 50's rock and roll. Sure to be a fun uplifting event. Take the entire family. Call 935-2100 for information.
Emmanuel Baptist Church, 106 Main Street in Stites, is proud to present a Christmas cantata, "Christ Was Born For This," performed by The Whispering Pines Southern Baptist Association Choir, on Dec. 24 (Christmas Eve) at 6 p.m. This will also include a candlelight service and refreshments which will follow the service. It is open to the public and they are looking forward to seeing you there.
What's Happening: Friday, Dec. 19, at 6:30 p.m. Tahoe QRU, located 786 Leitch Creek Road, east of Kooskia, will have their monthly bingo party with lots of food and fun to go around. Stop by, say hi, and play a few games. Schedule a mammogram at the Kamiah Clinic, 935-2585. Mammograms are by appointment and are done the second Wednesday of each month. In Kooskia, recycle on Thursday, 3:30 to 5 p.m., Saturdays are still 10 a.m. to noon. The Recycle Center is located across the bridge where the old pole yard was. Be sure to separate items. Also on Thursday there is a free lunch served at the Kamiah Community Presbyterian Church located on the corner of 7th and Hill Street in Kamiah, from 11 a.m. until 12:30 p.m. The Valley View Church of the Nazarene in Kamiah is hosting a Community Night every Wednesday. Meals will be served at 5:30 p.m. followed by activities in different age groups. Public is invited to attend. If you know or make news, give me a call.