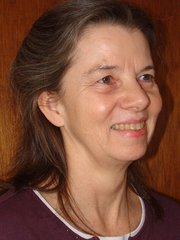 USPS position open in town
ELK CITY — The Elk City Post Office has a position open for postmaster relief. Contact Teresa at the post office or go on-line to usps.com.
ELK CITY — "You are invited to fellowship in the name of Jesus," so says the Baptist Church as they invite all to attend their Christmas celebrations. There will be a caroling open house at the Baptist parsonage on Saturday, Dec. 20, from 4-6 p.m. On Dec. 21 at 6 p.m. there will be the traditional candlelight communion celebration. The flyer says that "the birth of God's promised savior was an event to invoke great joy in the hearts of all mankind. We would like to share that joy with you this Christmas season on [these] two special occasions."
There was a fund-raising dinner for Marjoire Mendenhall on Dec. 12 that I missed getting into the paper. Sorry, but the information got to me a wee bit late. Anita writes about the dinner, "We would like to thank our community for all their donations and concern in regards to Marjorie Mendenhall... we had a good turnout at the Elk City Saloon & Cafe for the steak dinner, and sold a total of 14 dinners, which earned $84 for Marj. The 50/50 drawing was held that same night with a total of $226 worth of tickets sold, and Drea Traeumer was the drawing winner. She generously and openhandedly donated her share back to Marj. There was approximately $10 in our donation can which was left by Munchie, and there are still a few donation cans left around town. Her employer, Cheryl Simms, has offered to help Marj out with her utility payments, and her landlords, Cole and Munchie Horrocks, have offered to waive her rent for a few months. The GofundMe account is still active (http://www.gofundme.com/hyyw2o), with a total of $285 at this point, and will remain active until we know Marj is out of the woods. She had another Dr. appointment today. It's simply amazing how we all come together, no matter what, when one of our own is in need. God Bless you all.
Santa and Mrs. Claus are scheduled at the Elk City Park on Dec. 20 and will be there from noon to 2 p.m. Bring the kids for a treat and pose for photos with them.
The VFW Auxiliary is again sponsoring a Christmas lighting contest. There are two categories: business and residence. The judging will be on Dec. 20 with notification on Dec. 21. Contact Missy at 842-2394 or Patricia at 842-2235.
Don't forget the Giving Tree. Donations can be made at the school. For questions or information call the school at 842-2218 and talk to Lacey or call Debbie Rendleman at 842-2605.
The Community Library will be closed during the school's Christmas break.





Birthdays: Savannah Thompson.