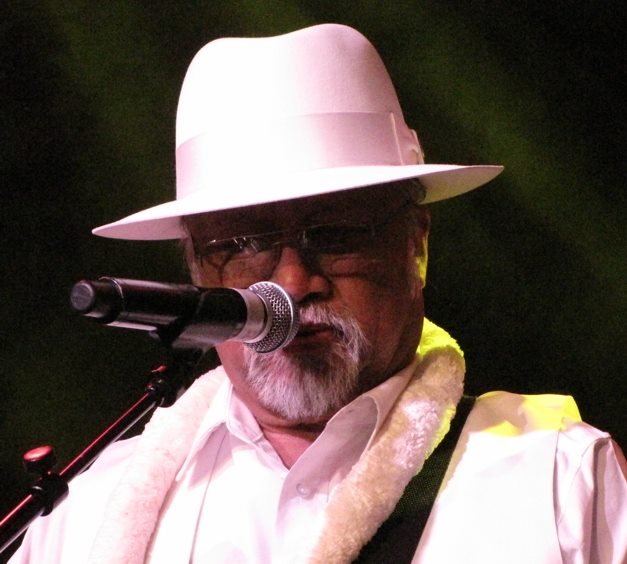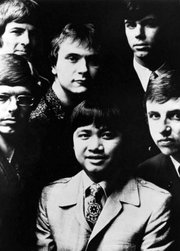 GRANGEVILLE — Fans of The Association will want to purchase tickets now. For what? The Larry Ramos Farewell Concert set for the Blue Fox Theater Feb. 24.
According to Tami Quick with the Clearwater to Salmon Rivers Relay for Life 2014 committee, Ramos has decided to retire.
"Larry has been playing with The Association since the '60s and he has lived in Grangeville for the past 20 years," Quick said in an e-mail Jan. 28. "Larry and the band will be performing this concert in Grangeville for all his friends who have been so good to him."
The group will perform at both 6 and 8:30 p.m. Monday, Feb. 24. A meet and greet will occur at Oscar's Lounge from 7:30 to 8:30 p.m. with autographs, appetizers and a no-host bar. General admission tickets for the concert are $25 each. Call Bob or Carolyn Haning at 983-6392 or e-mail jentaind@yahoo.com. All proceeds from the concert will benefit the Clearwater to Salmon Rivers Relay for Life.
Those who are familiar with the New Christie Minstrels or The Association, or of a time long before that, know Ramos has had a life filled with stars and celebrity status.
•
A 2007 Free Press article told of Ramos' start in music:
Ramos, who is of Filipino descent was a youngster of 4 growing up in Kauai, Hawaii, when he brought the body of a ukulele to his father.
"Would you like to learn to play this?" asked Ramos' father.
He said "yes," and his father bought strings and tuning pegs and fixed the instrument then taught his son the song "My Bonnie Lies Over the Ocean."
In 1967, a year after he stopped working with the New Christies, he joined The Association.
"I was shocked in many respects to learn just how complex their music was," he said. "I had never heard rock and roll like that before."
Songs such as Windy, and Never My Love became hits for the group and band members had the opportunity to play all over the world in a variety of venues with some of the world's biggest musical stars.
At 65 in 2007, Ramos said he knows "you're only as good as your next gig," and he wants to "play until I can't play anymore."
"After that, I'll sing until I can't sing anymore," he grinned. "When I go, I'd like to be on stage, to be entertaining because that's what I love to do."
Five gold records, two platinum albums, 80 million records sold, one Grammy (with the New Christies), and an Oscar for the song Chim Chim Cheree, Ramos will retire with this "farewell concert."