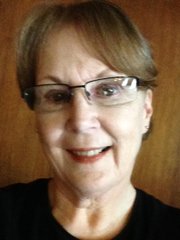 LOWELL/SYRINGA — Well the weather outside is frightful, but inside we are all basking in our big Super Bowl win!
This news is from beautiful downtown Lowell, and Syringa is just down the highway. Becky Allen-Brotnov, who works night and day scraping folks off Highway 12 and is forever in her zipsuit and boots, texted this morning that it was bad out there. She's been out and about helping folks who have slid off the road, and there are many slides to be cleaned up as well.
Going into the first week of February we have two different construction crews moving in, a few cougar hunters, and the best news of all is that we still have electricity and Internet. Life is good.
Every time it snows, like today, the phone rings off the hook for whitewater on the Lochsa. I think it's a fact that when the snowpack starts to build, rafters think about the runoff. The area abounds with rafters and kayakers as soon as the snow starts to melt, and the Lochsa is such a draw to the communities of Lowell and Syringa and even Powell. We are so lucky to have early seasons for river sports, the hard core river rats start as early as March, and it will be here soon.
Miss Martha is the woman in charge, at 11-years-old, she says jump and all three of her little sisters jump. She really softens up when she's around 5-month-old Mr. Max, he can do anything he wants, not that he's able to do anything yet, and she's OK with it. None of the MERMS can sit down right now, too much sledding!
P.S.:  When you eat and drink anything you want all weekend and don't exercise, you wake up on Monday not feeling so good. This I know is true!