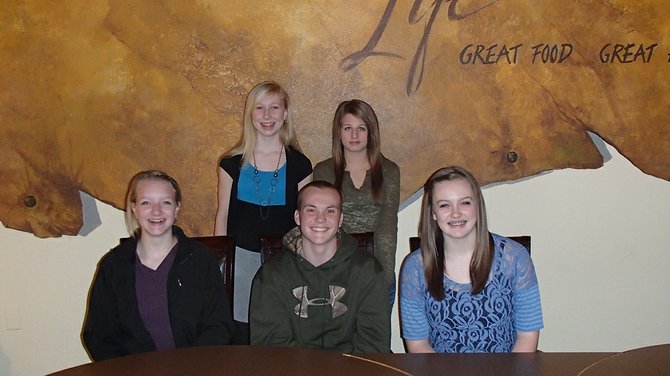 More than 160 Idaho 4-H members will hear from the state's top leaders during the 27th annual Know Your Government Conference (KYG) in Boise Feb. 15-17 during the Presidents Day holiday. The Idaho County 4-H Program will be sending five delegates to the conference this year.
Local delegates include the following:
•Sydney Andrews is the daughter of Sean and Rachel Andrews of Kooskia and is a second year delegate.
•Rachel Kelley, also a second year delegate, is the daughter of Mark and Debbie Kelley of Grangeville.
•Mitchell Nuxoll is the son of Bruce and Marci Nuxoll of Kooskia and is a second year delegate.
•Kortney Sims is a second year delegate and is the daughter of Cheryl Sims of Elk City.
•Hailey Williams is a first year delegate who is the daughter of Michael and Robleigh Williams of Kooskia.
The 4-H members will learn how government works in the executive, legislative and judicial branches, receiving hands-on experiences. Delegates will attend legislative workshops, hold mock committee meetings, debate bills before the Legislature and watch legislators at work. Delegates will also tour the Idaho Supreme Court and participate in mock trials.