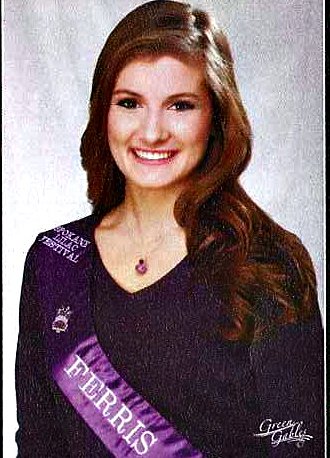 SPOKANE, Wash. — The 2014 Lilac Queen for the Spokane Lilac Festival has a direct tie to Idaho County.
Kaylee Pearson, a senior at Ferris High School, is the niece of Monty and Brenda Spears of Harpster. She was crowned Lilac Queen Jan. 26 at the Bing Crosby Theater in Spokane.
"We are really proud of her," said Monty. "She is a frequent visitor to Harpster." The Spears own the Harpster RV Park.
Pearson is the daughter of Tim and Kathy Pearson of Spokane. Each of the area's 14 high schools choose a representative for the honor and then one girl from that court of 14 is chosen as the queen.
Part of the selection process was to give a speech about teamwork. Pearson's speech centered on working on a farm in Lind, Wash., last summer, where she drove a combine.
The 17-year-old is a cheerleader as well as a Sunday school teacher at Sacred Heart Catholic Church. She also volunteers on the teen board of the Ronald McDonald House.