Grangeville Arts' Sushi Night is set for Saturday, Feb. 22, at The Gallery. The event will begin at 5:30 p.m. and will feature, in addition to sushi, other Asian-inspired foods. Cost of the event is $20. A no-host bar will also be available. Come and support the arts in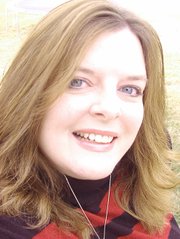 Grangeville. Call 983-2595 for reservations.
•
Did you know you can earn money for your school every time you shop? Clip and collect General Mills Box Tops for Education and send to Grangeville Elementary Middle School. Shop online at www.btfe.com/products. Many of your favorite products offer box tops points, including Kleenex, Gogurt and many cereals.
GEMS PTA is currently having a contest in the K-5 grades to see who can collect the most box tops by Feb. 24. Think four 10 cent box tops don't help? Think again. In the past the money raised from box tops (as much as $600 at a time!) has gone toward the purchase of playground equipment, cameras, textbooks and classroom supplies.
Drop box tops by the GEMS office or send to school with a child.
•
Staff at both St. Mary's and Clearwater Valley hospitals have been busy helping individuals and families achieve successful enrollment into the health plans through the Health Insurance Marketplace. Both hospitals along with many other in-person assisters were selected by the Idaho Insurance Exchange and neither hospital receives any reimbursement from the insurance companies.

Financial help to lower costs is available for people who qualify. Consumers may be eligible for a free or low cost plan, or savings that lower monthly premiums right away.
The open enrollment period ends March 31. For assistance call 962-3251.
•
Baza'R Shoe Store is having a huge sale. Stop by for 30 percent off the entire store including work boots, athletic shoes and clothing. See owner Tracy Bush at 111 West Main Street in Grangeville or call 983-1217.
•
The Clearwater Valley School Supporters have community calendars for sale for $10 apiece. Pick these up at the Clearwater Valley Elementary School Library in Kooskia.
•
I mentioned a couple weeks ago that Seyer Insurance works on Medicare supplements but don't forget David Seyer is also able to help you navigate through the Idaho health care plan choices. In addition, the guys at Northwest Insurance can also help you with this and the Affordable Care Act questions. •
Don't forget: The Grangeville Merchants meeting will be held at Oscar's, Monday, Feb. 10, 7:30 a.m. They will be open for breakfast for us that morning.
In addition, the scheduled Oktubberfest meeting is set for The Gallery on Tuesday evening, Feb. 11, 6 p.m.
•
Having been born and raised in Northwest Washington I had the chance growing up to see the Mariners, SuperSonics and Seahawks play in the Kingdome. After years of disappointments, Seattle came through! Super Bowl 48 may have been a slightly boring game for some viewers with its lopsided score of 43-8 against the Denver Broncos, but for Seahawk fans it was pure joy to watch. Seattle just couldn't do much wrong. My friends and I go back to the Steve Largent and Jim Zorn days of the Seahawks and have followed them since our childhoods. Professional football is not my favorite sport to watch but I watched the entire Super Bowl, commercials and all, and enjoyed every second of it. I am just a little jealous that by the time you are reading this today, Wednesday, Feb. 5, my BFF since birth, Kimberly Calman McMurray, and her children will be at the Seahawks Victory Parade downtown Seattle. Go Hawks! Go 12th Man!