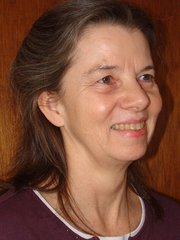 ELK CITY — Treat your sweetie to a Valentine dinner at the VFW on Friday, Feb. 14. More information forthcoming next week.
Meetings: Elk City Area Alliance, 7 p.m. on Monday, Feb. 10, at the Forest Service meeting room; Tuesday, Feb. 11, EMT meeting; American Legion on Feb. 12.
"[T]he States can best govern our home concerns and the general government our foreign ones. I wish, therefore ... never to see all offices transferred to Washington, where, further withdrawn from the eyes of the people, they may more secretly be bought and sold at market." —Thomas Jefferson, letter to Judge William Johnson, 1823
History: There was a large number of Chinese in the Elk City mining district by the late 1800's who were first working as laborers for companies but then started to claim some of the placer mining areas. This created animosity between the white and Chinese miners resulting in the Chinese being evicted from their claims in the Elk City area. Some of the Chinese left while others decided to wait for the outcome of the hearings which resulted from this action. In 1889-1890, the court, with Judge Willis Sweet, ruled that the Chinese have no rights on mining lands since they were not citizens. Thus, most of those who stuck around for the court hearing, left. Some apparently decided to take up other occupations such as cooks, gardeners, pack train operators or laundrymen.