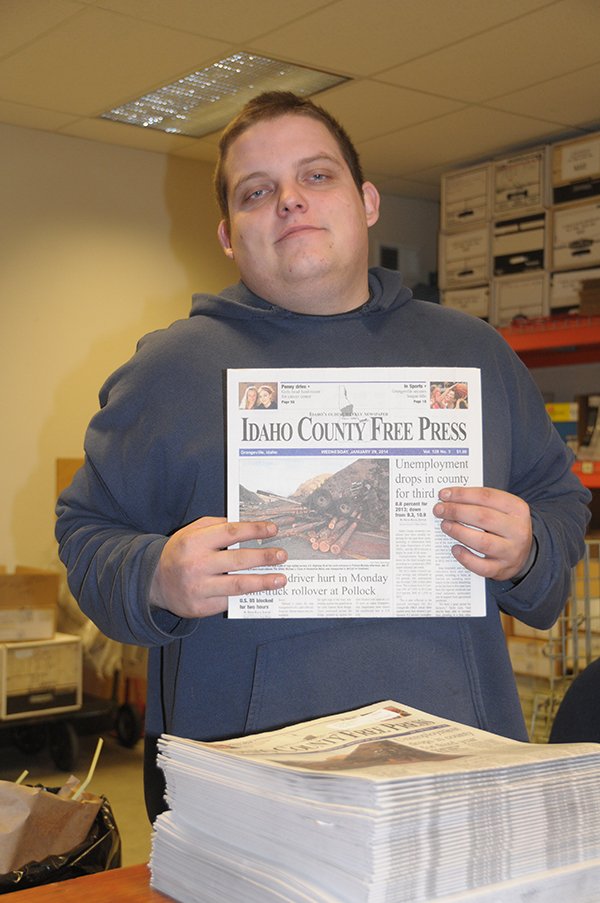 GRANGEVILLE — There's a new face around Idaho County Free Press and Shopper office and it's one customers will see around the communities, too.
Lee Willis is the new mailroom clerk who will serve not only in the office but also in delivering the newspaper's publications throughout the county.
"I was really glad to get this job and am especially glad I can do this in the morning and get home before the kids are home from school," Willis said.
He grew up in Kooskia and graduated in 2006 from Clearwater Valley High School. He and his wife, Michelle, live on the outskirts of Grangeville and have four children ages 12, 11, 9 and 4.
"So far I've worked at labeling, sorting and delivering here and I really like it; it's pretty fun," Willis said. He works mainly with Free Press and Shopper mail courier Randy Stuck but sees much of the community when he delivers The Shopper to Grangeville businesses and additional publications to not only Grangeville but also the outlying towns.
When he's not busy at work Willis said he enjoys cutting firewood and spending time with his children.