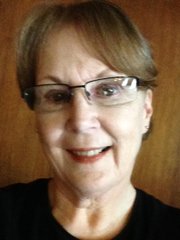 LOWELL/SYRINGA — Count your blessings, count your blessings, this keeps going over and over in my mind. The snow is deep, the icicles are five feet long, the temperature is dropping, and they didn't call a snow day at school. Every picture I take is like a whiteout. The traffic moving along Highway 12 is going slow, but it's going and so are the snowplows.
Five of 10 cabins have broken pipes big time, the heaters have been on in every building in Lowell and Syringa for the past three months and they still feel chilly when you walk inside. I didn't open my utility bills because I was afraid of them, so my blessings to count would be that everyone is safe and warm and healthy, albeit broke!
Don't forget to give your valentine a hug; if you don't have a valentine give somebody you "kind of like" a hug!
There is no other news. Mr. Max is eating real food, the MERMS are sledding every day and loving it, and the toughest men in the world are still working on the repairs of the bridges on the Selway River. Those guys should be at the Olympics, as they are superstars!