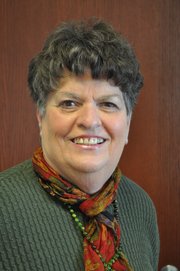 KOOSKIA/KAMIAH — Saturday, Feb. 22, Bob Squires presents, "Homesteaders of the Middle Fork." This is only one of the programs to be sponsored by the Kooskia Library this winter. Bob's powerpoint presentation highlights years of research about the early homesteaders along the Middle Fork of the Clearwater River. He began this journey to find out more about his grandfather, William Squires, who settled on Harris Ridge in the early 1900s. His continued interest in the area homesteaders then led him to do more research along Sutler Creek, the Middle Fork and Selway rivers. He is currently working on the homesteaders from the prairie of Idaho County.
Presentation is at 1 p.m. in the Kooskia Community Center. Public is encouraged to attend and bring the children and hear some of the history of our area.
The indoor Farmers Market in Kamiah at the mini mall on Main Street, which has My Health Food Store, Creative Spirit Gifts and Dreamweavers Salon, is open for business again every Friday from 10 a.m. until 2 p.m. Lots of end-of-season fruits (apples), vegetables and baked goods. Public welcome and everyone is invited to sell their fruits, baked goods and vegetables. Call My Health Food Store at 935-2310 to sign up for a space, or get information.
What's Happening This Week: Kamiah Senior Center serves meals on Monday, Wednesday and Friday, starting at noon. They have music on Monday and Friday at 11 a.m. Schedule a mammogram at the Kamiah Clinic, 935-2585. Mammograms are by appointment and are done the second Wednesday of each month. The Recycle Center in Kooskia will be open Thursday from 3:30-5 p.m., or Saturday from 10 a.m. until noon at the Recycle Center just across the bridge near the old pole yard. Be sure to separate items. Kamiah Presbyterian Church will have their weekly free soup lunch from 11 a.m. until 1 p.m. on Thursday. VFW Bingo will be held on Friday, Feb. 14, beginning at 6:30 p.m. at their facility next door to Loving Hands Resale in Kamiah. Bring your sweetheart, dobbers and join the fun. Don't forget…. it is Valentine's Day.
Tahoe QRU free coffee and doughnut community get-together is every Tuesday from 9 a.m. until noon at their building on Leitch Creek Road. Stop and have a cup of coffee. They will have chess, cards and assorted games for your amusement. Come and join the conversation and meet all the volunteers.
If you know or make news, give me a call.