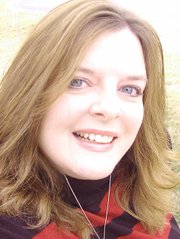 Although I have mixed feelings about increasing the Idaho minimum wage, the final thought process for me might come down to social justice issue of the heart rather than a fully logical one of the head.
I completely understand what Grangeville City Councilwoman Shelly Dumas is talking about (story, 3A) when she said her heart is leading her to help raise Idaho's minimum wage to a living wage.
I, too, have lived on very little. I started working at the Free Press in 1995 for $5.15 per hour, the minimum wage at the time. I worked part time and supplemented that job with a one-day-per week job for Grangeville schools where I worked in special services and made $7 an hour. With both those jobs my family still qualified for assisted rent, food stamps and state help with child care. Fortunately, I was hired full time at the paper a year later and with that promotion came an increased salary, health care benefits that include sick days and vacation, and later a retirement plan.
I understand what it's like to see the majority of your paycheck go toward rent and utilities and I still know what it's like to see a large portion of the paycheck go to health care.
I graduated from college with a degree in English. Not only did my parents sacrifice to help me pay for college, but it also took me a decade to pay off my student loans. So in the back of my head somewhere is the thought, "Don't I deserve to get paid more as a skilled, educated worker than the person who is a clerk at the gas station?" I don't know the right answer to that. I don't feel entitled, but at the same time feel I prepared myself for a better-than-minimum-wage job.
I also worry about the small business owners (and even the larger ones) who will have to spend more money on wages. The difference has to come from somewhere – will it come at the cost of customer service or quality of products? Will I have to pay more for my goods to make up the wage modification?
On the flip-side, if we paid more of a living wage to Idahoans (which, by the way, make up for four of the states with the greatest percentage of minimum wage jobs [Bureau of Labor Statistics 2012]) then the state would most definitely spend less on social services – rent assistance, food stamps, state-assisted childcare and Medicaid. In addition, if people had more discretionary funds to spend, those funds would undeniably be circulated within the community, making for a healthier local economy.
In addition, if workers are more invested in their jobs with a decent paycheck and benefits, they tend to be more loyal to that job. There would probably be less turnover and greater loyalty as employees would be able to provide better transportation and child care – two areas that are issues for low-wage earners.
As you can see, I am conflicted about the issue. In the end, perhaps the best question is "what is fair?" And what kind of world do I want for my children? To be able to have the opportunity to earn a decent living wage or to constantly struggle to make ends meet?
As Dumas said, it might be a matter of the heart rather than the head.