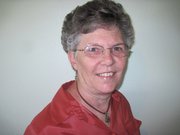 COTTONWOOD — The Idaho County Fair Royalty would like to invite all little princesses, age 4 to fourth grade to "A Princess Tea Party" on March 15 at the Prairie Junior-Senior High cafeteria on Keuterville Road in Cottonwood. The party will begin at 1 p.m. Cost is $6 for the princess who needs to be accompanied by an adult. Wear your princess or party dress. RSVP by March 7 to any of the following Idaho County Fair Royalty, Queen Holli at 962-3435 or Princess Maria at 962-7024 or Princess Emily at 962-5516.
Prairie Community Library announces Saturday hours for the library. People have said that is the only day they can get to the library, so we are going to try it for the rest of the school year starting with this Saturday, Feb. 22. The library will be open from 10 a.m. to 1 p.m. on Saturdays until May 31.

The Monastery of St. Gertrude has a Concert of Sacred Music scheduled for March 9. The Palouse Choral Society Chamber Choir will perform. Then on March 8-22, a spiritual retreat, Monastic Immersion Experience, will be held.
Fat Tuesday spaghetti feed set for March 4
COTTONWOOD — Mardi Gras spaghetti feed (Fat Tuesday) will be held March 4 at the Cottonwood Community Hall. The social time is 4:30-5 p.m. with dinner scheduled from 5-8 p.m. Tickets are $8 for adults, $5 for grades one-eight with younger kids free. A family of five ticket is $30. There will be a live auction, silent auction and a dessert sale. Wolf Track Brewing will have three types of beer available for purchase and there will be wine to purchase as well. This event is put on by the group of 28 young people going to Rome for the Verso L'Alto Pilgrimage. They will be leaving on March 21 and returning on April 4. Spaghetti dinners may be delivered by calling Dean at 851-5884 or Nathan at 507-1579. These kids have worked very hard to raise money for their trip. Please support them and their worthwhile adventure.
You will participate in monastic prayer, worship and common monastic life. March 21-23 you can experience contemplative prayer with the potential to transform your spiritual life by using fundamentals centering on prayer.
The Lincoln Day Dinner will be held at Greencreek Community Hall March 8 beginning with a social hour at 5 p.m. with dinner and auction at 6 p.m. At 7 p.m. there will be a presentation by Wayne Hoffman of the Freedom Foundation and Elizabeth Allen Hodge of the Patriot Academy. Master of ceremonies will be Sheriff Doug Giddings.
Prices are couple - $45, single - $25, younger than 18 - $15. This is sponsored by Idaho County Republicans. Come and meet the candidates. None of the money raised will go to National Republican groups. It will be used to promote local and state candidates. For tickets or information contact Marge Arnzen at 962-3519 or Donna Wassmuth at 962-3561.
Congratulations to the kids who participated in the Hallissey Catholic Basketball Tournament last weekend. The Summit boys' team won the sportsmanship trophy for the second year in a row. Prairie boys team also did well coming in third place. Prairie girls' team did the best of all with a first-place win. Sts. Peter and Paul girls' team won the sportsmanship trophy. Good job to all the teams from this area.