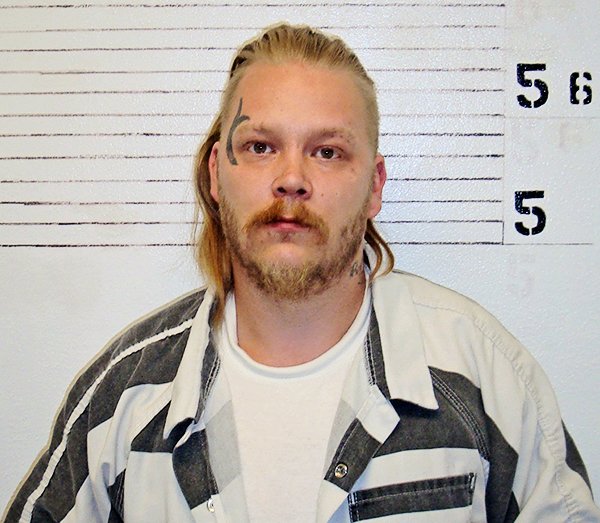 GRANGEVILLE — An Idaho County jury last week found a Grangeville man guilty of felony lewd conduct with a minor child under 16.
Thomas T. Melvin, 31, is being held in the Idaho County Jail without bond, awaiting sentencing on April 28. Lewd conduct carries a maximum sentence of up to life in prison and a $50,000 fine.
A day-and-a-half trial ended in District Court last Thursday morning, Feb. 13, with the 11 men and one woman jury taking 35 minutes to reach their guilty verdict, according to Idaho County Prosecutor Kirk MacGregor. District Judge Michael Griffin presided in the case, prosecuted by MacGregor. Melvin was represented by defense attorney Chris Lamont.
The charge resulted from an incident on July 18, 2013, that involved genital-to-genital contact with a 10-year-old girl. Grangeville Police Department investigated the case.
Contacting the Free Press following the sentencing, Melvin's fiancée, Joleen Colson of Grangeville, who is also the mother of the victim in this case, stated she was wronged by the prosecution in not being allowed to testify for the defendant.
Colson stated she had information, for example, on improperly mixed medications – "on doctor's orders" – that affected Melvin during the incident, which she presented to MacGregor four months ago; he did not reply to her on this, she said, and nothing was done.
"He was supposed to put me on the stand," Colson said, but she was then told by MacGregor she could not testify, which she felt was due to it potentially helping Melvin's case.
MacGregor said Colson was subpoenaed as a potential witness in the case but that he ended up not doing so as part of his trial strategy. He said Colson did contact him regarding medications Melvin was on but that he told her this was something she should be providing to Melvin's defense attorney "as I was prosecuting her fiancée, and she was trying to defend him with his being on all these medications when this happened."
Colson said she has filed a grievance with the Idaho Bar Association against both MacGregor and Lamont, and has contacted the ACLU regarding a civil rights violation in this matter.