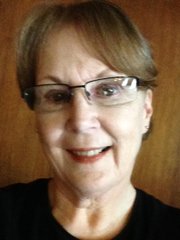 LOWELL/SYRINGA — Nothing is happening upriver, no businesses have opened back up yet, no big parties, no rafters or kayakers yet, not even any hunters, and I refuse to stoop so low as to report about rocks on the road or dead raccoons again.
The sun came out today, there's new grass on the field, "Put me in coach, I'm ready to play today." Something about that song and the sunshine that just puts a smile on my face, but it's still a little muddy out there for the big game, or even the big rafting season.
Highway 12 is open at this moment, but it's been open and closed quite a bit this last week. They worry about avalanches, and don't tease them about being cautious because they don't' take to it very kindly. Several ladies gave me a good dressing down for joking about it, but that's OK, I can take it!
Clearwater Valley never did have a "snow day" during the worst of this winter. They instead, sent around a letter to all CV parents to be sure to send your little students with the proper outside clothing, gloves, boots, hats, warm jackets, neck scarves, because they would be spending some quality outdoor time during recess and lunch. That's my kind of school, get them ready for the real world. We don't want no sissys who get cold or frostbit, if you don't get a blister or a fat lip during your allotted time there you might not graduate!
Miss Ruth and Miss Ella were ordering a game on my iPod and couldn't get it to go, so I was helping them and I asked them their secret code or password. Miss Ella said, "It's our mom's maiden name" but it still didn't work, so I said, well maybe you spelled it differently or something, Ella said. "Pretty simple, LARA."