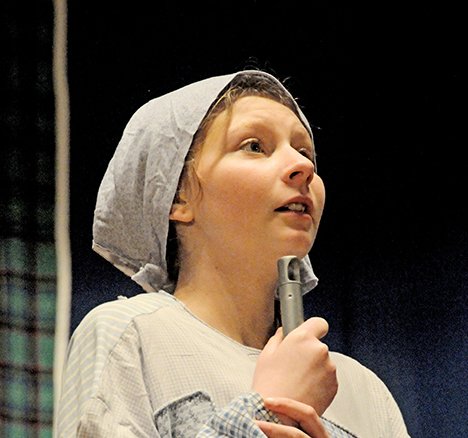 Photo by Lorie Palmer
Cinderella, played by Debbie Webb.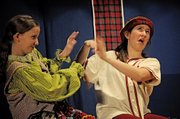 The Kids Klub sponsored production of Missoula Children's Theater's "Cinderella" was held at Grangeville Elementary Middle School Friday, Feb. 14, with more than 60 public, home and private schooled students in grades kindergarten through eighth participating in the evening performance. At top, Cinderella, played by Debbie Webb, dreams of the ball as (above) (L-R) Lovely, played by Asnastasia Bearden, and Beauty, played by Elise Shinn, the stepsisters. Winner of the $250 cash raffle winner for MCT was Kathy Wilson and the winner of a dental basket from Nelson Family Dentistry was Katina Dennis.