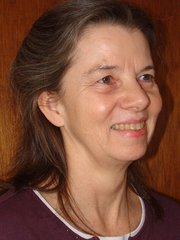 ELK CITY — I was driving to the hotel on Saturday and noticed the Elk City elk herd waiting for their breakfast along with Tim's horses. Then I saw Tim driving up the hill in his truck with the load of hay and I expected the elk to head for the trees but they just stood there, at a little distance until breakfast was ready. Then they mingled with the horses and enjoyed their meal (see photo). Remember, these elk are not domesticated. Don't we live in a great place? Just think of what other people miss on their way to work!
The winner of the American Legion fund-raiser was Tim Chaffee. Congratulations on winning the Ruger Model 270 rifle.
In case you haven't seen the sign up at the post office, volleyball started and is every Thursday at 6 p.m. at the school.
"Courts decide cases in one of two ways: (a) they apply the law to the facts and thereby arrive at the result or (b) they determine the desired result and then twist the law and/or the facts to justify it. The error made by the district judge was applying the law to the facts, which produced a result that the majority does not like." Idaho Supreme Court Justice Eismann in Nield v Pocatello Health Services, Inc.
History: As the Chinese were forced out of the area by court actions and left the gold fields, Lee Mann, who owned a store in Elk City, lost $30,000 given by credit to his countrymen. He sold the store in 1893 to George Blaine and Burt Cummins who also bought the white man's goods but the Chinese goods were to be disposed of in some way. Lee Mann was at one time a cook at the Baskett's, otherwise the Parr Hotel in Elk City. More about Lee Mann in next week's column.
Birthdays: Judy George, Jessica Montgomery, Jill Mann, Chase Adams and Joshua Mann.