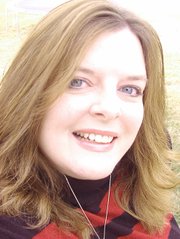 Harman Agency in Cottonwood will host its annual spring breakfast and grower meeting at the Cottonwood Community Hall this Friday, Feb. 28. Breakfast will be served at 7:30 a.m. with a meeting to follow at 8 a.m.
Marketing representatives and claims staff will cover topics about current multi-peril crop insurance and discuss changes and prices for the 2014 crop year.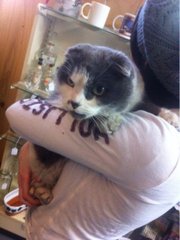 •
Turmeric has anti-inflammatory properties that can help ease arthritis pain and swelling, improve digestion and perhaps help reduce the risk of cancer and Alzheimer's disease. Its flavor is mild so add ½ teaspoon to a variety of recipes.
•
Lewis-Clark State College Grangeville Outreach will offer three upcoming enrichment classes.
Quickbooks 2013 will be presented by Judy Schumacher in two sessions March 11 and 18 at the Grangeville Center. Cost is $80 and the course runs from 9:30 a.m. to 12:30 p.m.
Diana Higgins will offer Finding the Fun in a Vegan Diet Thursday, March 13, 6 to 8 p.m., at Grangeville High School. Cost is $30.
Keep the Money in the Family – Plan Your Estate! Will be offered by Jenneane Musegades Tuesday, March 11, 6:30 to 8:30 p.m. Cost is $20.
Call coordinator Carla Nuxoll Wilkins at 983-2164 or e-mail cnwilkins@lcsc.edu.
•
Wednesday, March 12, artist Kim Rodriquez will be offering an Aborigine Dot Painting class. This will be held at the home of Deanna English, 73 Spirit Horse Lane, Grangeville, 5:30 to 8:30 p.m. Cost is $25 for all materials and the class. No more than 12 people can be accommodated so sign up now by calling 251-8390 or 507-0165.
Paper, paint and a set of "dot tools" will be provided. Students ages 14 and older are welcome.
In addition, English and Chelsey Pratt-Banta also have a variety of yoga classes set for March, Tuesdays and Thursdays, 5:30 to 6:30 p.m., and Wednesday classes, also 5:30 to 6:30 p.m. Cost is $7 per class or all 10 evening classes for $56.
For details e-mail emergenceyoga@gmail.com or ezmeralda28@hotmail.com.
Soltman Center receives new AV equipment
GRANGEVILLE — Through a $2,000 grant from the Statewide Education Philanthropic Gift Fund in the Idaho Community Foundation, and a $2,000 grant from the Kissler Family Foundation Philanthropic Gift Fund in the Idaho Community Foundation, the Soltman Center at Syringa Hospital and Clinics has received new audio visual equipment.
When the Soltman Center opened in 2003, SHC purchased then state-of-the-art presentation equipment for meetings. Available to everyone who uses the Soltman Center, this equipment has been well-utilized recently reached the end of its useful life: community groups who use the Soltman Center find the presentation equipment often malfunctions due to its age; and new technologies, such as upgrades on presentation programs, make the equipment impossible to use.
Because of the generous grants, the Soltman Center now has a new, high-resolution projector that is mounted on the ceiling, a speaker system and a lectern with audio.
Bill Spencer, facilities director at Syringa Hospital said, "We installed a ceiling mounted 1080p projector and speakers that will allow us to show HD programs and Powerpoint presentations from laptops, DVD, VCRs and other devices with a new lectern with PA capacity. It is a great addition to the community education center and will be used multiple times a week."
Groups who hope to make presentations will need to bring their own technology, ie, laptop, tablet or smart phone.
•
There was some confusion about the information I commented on last week regarding Medicare.
For Medicare beneficiaries, observation admits mean more out of pocket for the patient. The reason for this is that Medicare views this type of admit as an outpatient service. The hospitals have very strict rules that we must follow when admitting a patient to the hospital.
Know if you have any questions, our local hospital staffs are more than happy to help explain the Medicare rules as they can be very confusing!
•
White Bird Days Committee members are seeking vendors for the 30th Annual White Bird Days Celebration to be held June 13 and 14. Contact Sheryl Clark at White Bird City Hall, 839-2294.
•
Have you stopped in at Backstreet Treasures across from the Triangle Tavern in Grangeville? I cannot believe all the amazing and beautiful things in there. I would love to have some of the glass items and other retro furniture that is just cool and fun. For now we settled on a belt buckle and some antique military stationery. I would advise you to stop by and check the store out and also have a cup of tea (there are many types from which to choose) and visit with owner Peggy Wright.