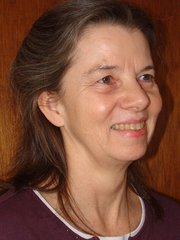 ELK CITY — The Baptist Church will be having its winter revival, March 9-11. Sunday, March 9, services will be at 11 a.m. and 6 p.m. Monday and Tuesday, March 10 and 11, they will be at 6 p.m. The evangelist will be Wendell Schrock, currently attending Southwest Baptist Theological Seminary. His wife, Dawn, will accompany him on the trip. Wendell is a pilot, an auctioneer and former police officer. He heeded God's call on his life to attend seminary, and will be bringing his life experience to his calling. Everyone is invited to attend.
Elk City Community Calendars can be picked up at the store. Savannah says that since there was a delay in the printing of the calendars, all personal calendars will be sold at a dollar discount!
Reminder: Volleyball every Thursday at 6 p.m. at the school.
History: Lee Mann apparently was a warm and friendly man. His doors were always open to anyone. He was one of the first students to attend the Elk City School. He came to America in 1869 and landed in San Francisco at the age of 15. He originally worked in the California gold fields for a few years, and then he went into the cattle business. He bought cattle in the Willamette Valley in Oregon and drove them 200 miles to the California gold camps where they were sold. He amassed several thousand dollars in this business. He then returned to China at age 25 to marry his sweetheart.
Birthdays: Laura Brisbane, Floyd E. Johnson and Amber Denham.